Headed out on a trip? All packed and ready to jet off? Whether you are travelling solo or with the family, we've got the ultimate packing list to keep everyone healthy naturally or at least to get them better ASAP.  We even scoped out tips from wellness practitioners themselves.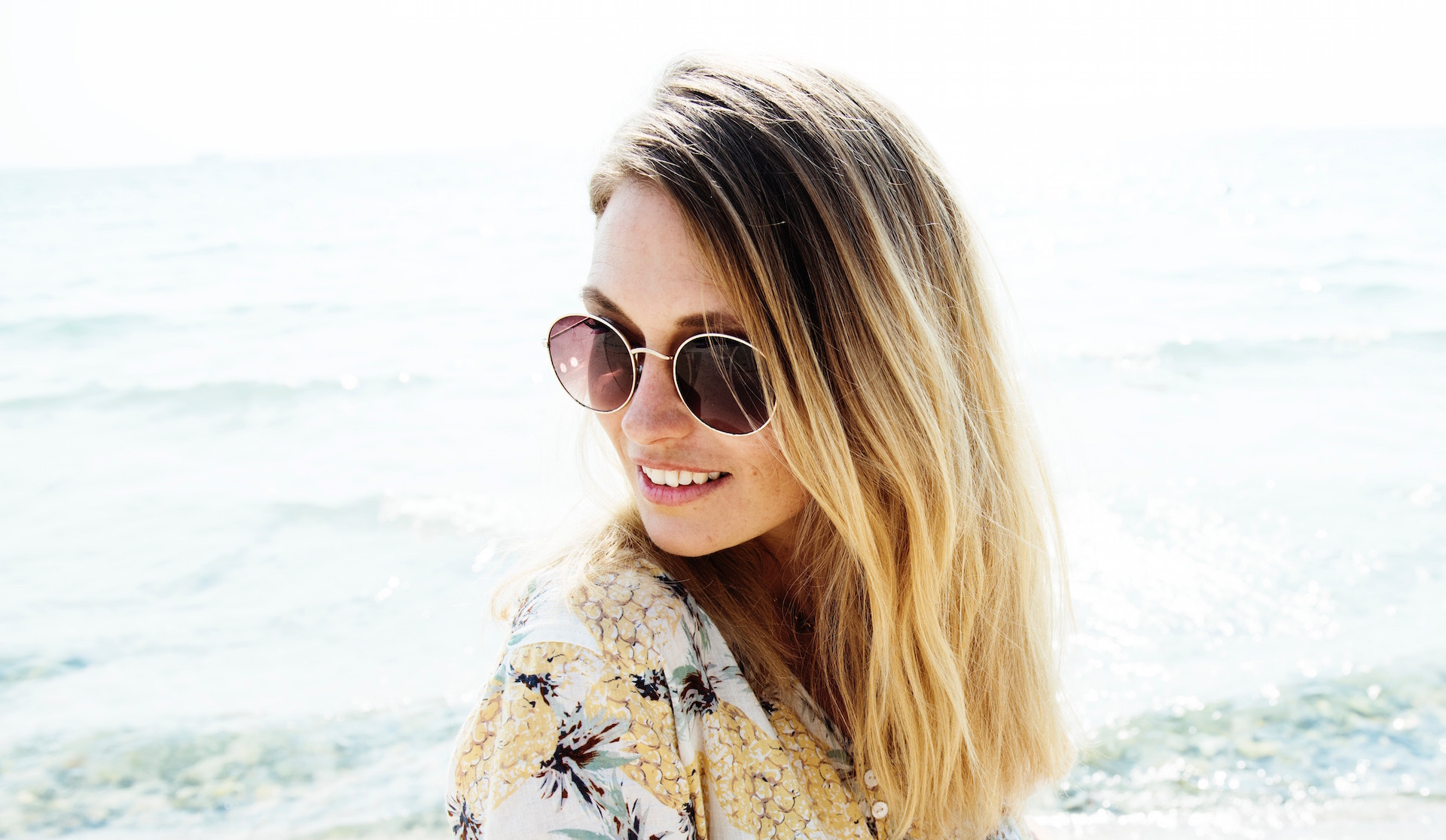 Essential Oils and Flower Essences
Essential oils and flower essences are potent plant medicine and thankfully they already come in small bottles, perfect for those carryon bags.
Essential oils and flower essences both support physical and emotional distress (and more) though they work differently and often it comes down to personal preference. They are multi-use which makes them perfect travelling companions.
What is the difference between essential oils and flower essences?
Both are made from plants and contrary to what the name suggests, flower essences are also made from trees, lichen, and spring water, and not just flowers.
Essential oils are physically extracted from plant material. Flower essences are energetic imprints. Unlike essential oils which have an aroma, flower essences have no scent.
They also have no taste, except when it is preserved with either alcohol, glycerin, or some other substance. Essences can also be made from crystals and stones.
Essences are meant to taken internally. While some schools of thought teach educated ingestion of essential oils, this application method remains controversial.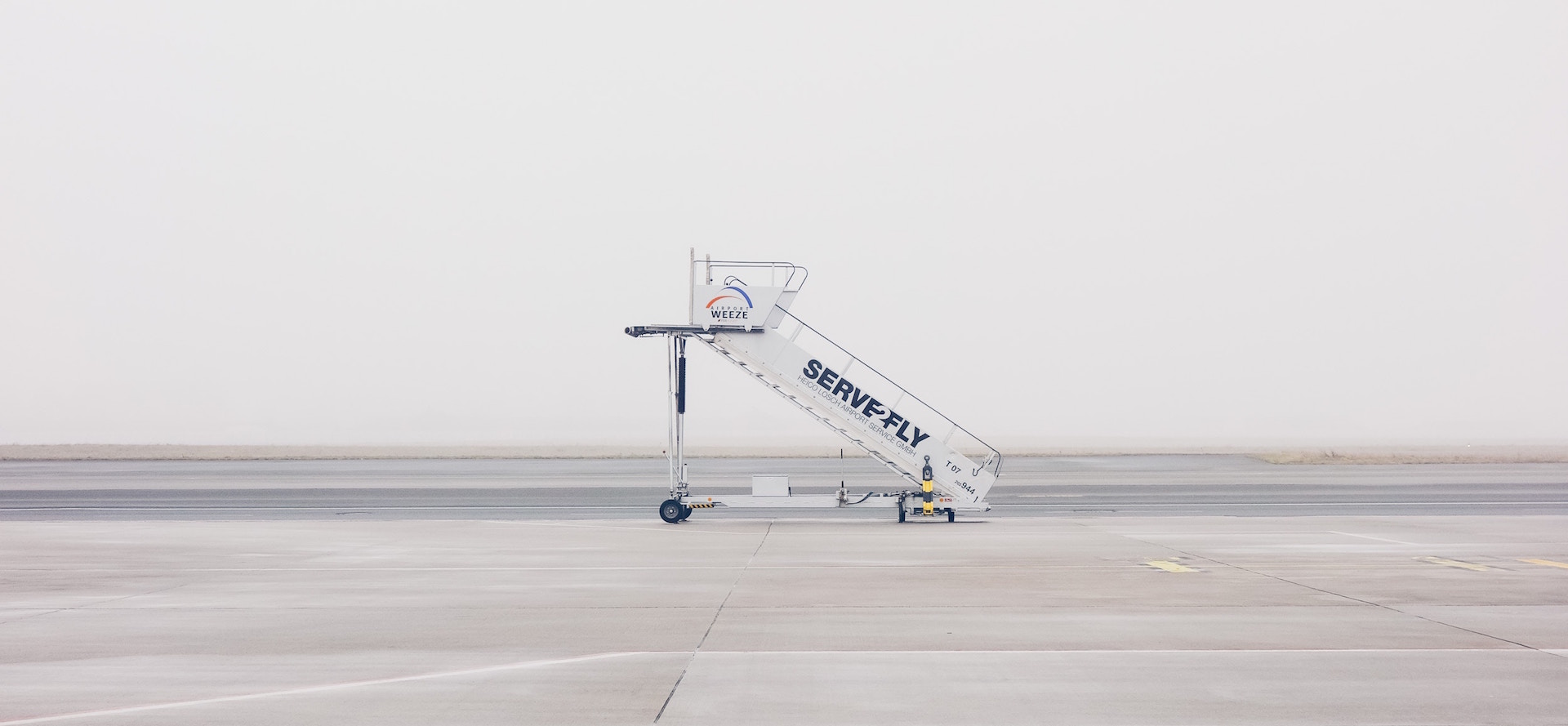 Essential Oils For Your Trip
The most popular essential oils to carry onboard include lavender for stress, peppermint for headaches and stomachaches, and thieves for immunity.
Many people love applying a couple of drops of thieves on the soles to boost immunity generally or at first sign of feeling unwell. (Thieves is a combination of hot oils including clove so be careful when applying to sensitive areas.)
If you are going for an extended trip, pack additional essential oils in your check-in – tea tree for antiseptic needs, frankincense for healing wounds and relieving inflammation and pain, and lemon for your lemon water as a cleanser in case you can't get fresh lemons.
Be sure to close the lids tightly and these little essential oil bottles travel well, and help you travel well.
You may have heard of Bach Flowers' Rescue Remedy, a combination of essences for shock and acute trauma situations. Try the alcohol-free version – perfect for kids and pets. They also come in pastilles and as a spray. Alternatives include Flower Essence Services' Five-Flower Formula and Emergency from Australian Bush Flowers.
Dealing with a fear of flying? For a specific fear, try Mimulus or Aspen if it is a general uneasy feeling.
Other uses of essential oils and essences?
They are great for clearing and cleaning spaces. Place a few drops of purification, for example, on a cotton ball in the air conditioning vent. Pack an empty spray bottle in your check-in and mix a few drops of essential oil or essence in the bottle with water for an instant high-vibrational clearing mist. (Try also salt, sage, and palo santo.)
For people sensitive to being in large crowds, try Yarrow Environmental Solution from FES. This flower essence is also for clearing electromagnetic radiation and other environmental toxins. A must-have for flying and in today's world.
Essential oils and essences work wonderfully together – explore and make your own beloved combinations.
For more information on essential oils – check out the Dr Axe's website.
From wellness practitioners – what to do and take when travelling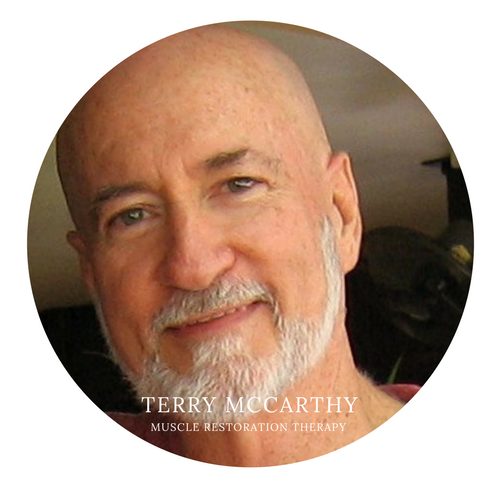 Terry McCarthy
Muscle Restoration Therapist
I tell people two things:
1. Walk around once every hour to release your knee joints and upper thighs.
2. Always have a support cushion at your lower back – aircraft seats are badly designed. There should be no space behind your lower back.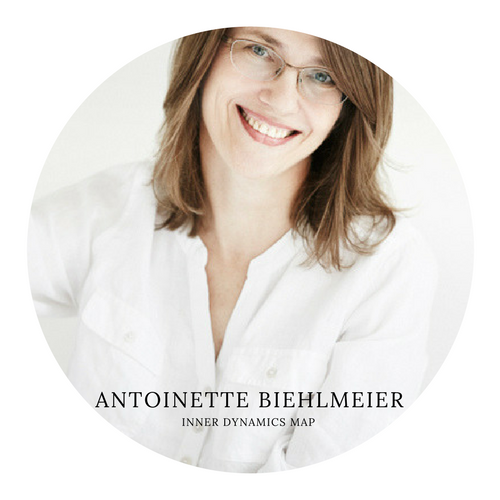 Antoinette Biehlmeier
Complementary Health Practitioner & Coach
Wet wipes for various situations. A bag of nuts, Blue-tac to cover the annoying red light on the hotel room TV, and three essential oils – lavender, purification, and thieves.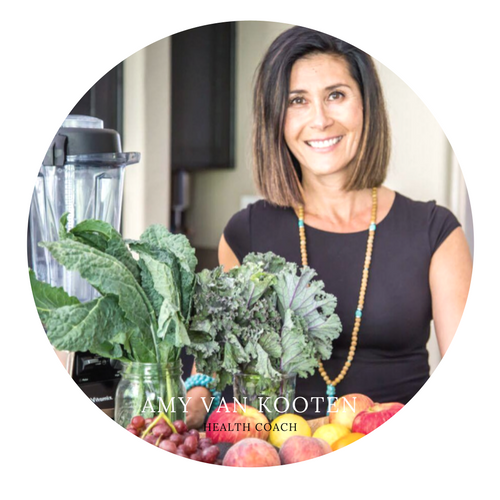 Amy Van Kooten
Functional Holistic Health Coach
I always pack rose water facial mist, essential oils, a large cotton scarf that can be used as a blanket and a scarf and a mini travelling altar that consists of a statue of Buddha and Ganesha.
Tissue Salts and Homeopathics
The tissue salt to take on any trip is Ferrous Phos. Dr Schuessler believed that all illness can be corrected by rebalancing the body through the use micro-doses of the twelve minerals essential for the body's repair and maintenance functions.
Called the First Aid Salt, Ferrous Phos is for the first stage of respiratory complaints and other acute situations such as fevers, sprains, and strains.
Many people also travel with homeopathic remedies such as Arnica (for sprains, trauma, and head injuries), Arsenicum album (allergies, food poisoning, and acute illness with vomiting and diarrhea), and Calendula (cuts and wounds). You can opt for a cream or gel form of some of these such as Arnica and Calendula. Traumeel (pellet or cream) is another fantastic choice. Homeopathic first aid kits can also be purchased.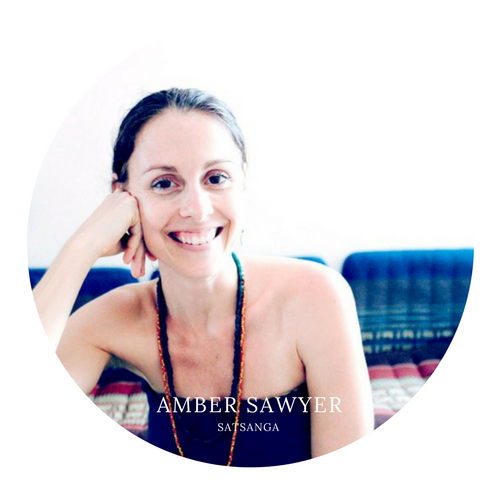 Amber Sawyer
Yoga & Meditation Teacher/Facilitator & Ayurvedic Lifestyle Consultant
My must-haves for traveling anywhere with my 2-year-old:
Lavender & Tea Tree essential oils
Homeopathic first aid kit
Coconut & Sesame oils
Colloidal silver
Nose suction bulb, syringe & plasters
Cotton swabs & buds
Beeswax balm
Badger's sun cream
Natural mosquito repellent & patches
Sodium ascorbate powder
Probiotics
Essentials for myself:
Oregon Grape tincture
Echinacea
Coconut oil
Sodium Ascorbate
Morninga
Probiotics
Yoga Mat
And rounding off the list –
Her partner Daniel packs:
Spirulina
MSM
Coconut oil
Probiotics
Amber also carries activated Charcoal in powder form that can be dissolved in water or coconut water when suffering from food poisoning or any stomach bug. It can help alleviate vomiting and diarrhea. She used to always travel with triphala, which "is super great for keeping bowels healthy and regular when traveling and in general keeping constitution balanced." Because she does not have a good source for it at the moment, it is currently absent and "the truth is that it should be on the list.
Another must for Amber and her family is the Magic Bullet. "I also bring flax seeds with us everywhere we go because I grind them so we can sprinkle on our food. We use the Magic Bullet for making smoothies and quick purees, grinding seeds, etc. Super handy to have."
"We take huge trips for months at a time so that is why our list is so extensive. For shorter trips we don't bring quite so much, though this is pretty standard."
What does Amber pack for the actual flight?
Homemade snacks, cotton buds, a bottle of unrefined sesame oil, hand sanitizer, homemade baby wipes, washable markers and notebook, and Flybaby, "a great little mat for laying a sleeping child on in your arms."
You may ask what the sesame oil is for – Amber puts a few drops onto a cotton bud and swipe around and inside the nostril before and while flying.
Homemade baby wipes, you ask? Here's how to make more eco-friendly wipes.
Brands recommended by Anthony William the Medical Medium
Stress Busters
How to deal with stress is a complex question. Many people find a deep peace of mind and contentment with meditation. You can start with taking just five minutes for deep breathing. Observe the breath, and allow whatever emotions and thoughts to come in and then float away. Gabrielle Bernstein, author of The Universe Has Your back, meditates when the plane takes off. For her, that's her absolute favourite time to meditate.
To help gauge how coherent you are, the Institute of HeartMath has an app called Inner Balance for Androids and for IOS (iPhone, iPod and iPad). They now offer both a wired and a Bluetooth sensor that you purchase to use with the app to monitor your level of coherence. Opt for the wired version for less EMF or purchase the emWave, a portable standalone device. The HeartMath technology is easy to use, perfect when you are travelling.
Listening to classical music has been proven to improve mood. If classical is not your cup of tea, find what is calming and vibrationally uplifting for you. Mantra music is beautiful and you may enjoy it. Visit Spirit Voyage to listen to some samples. Sign up for their list and enjoy gratitude music, free to download, every Friday.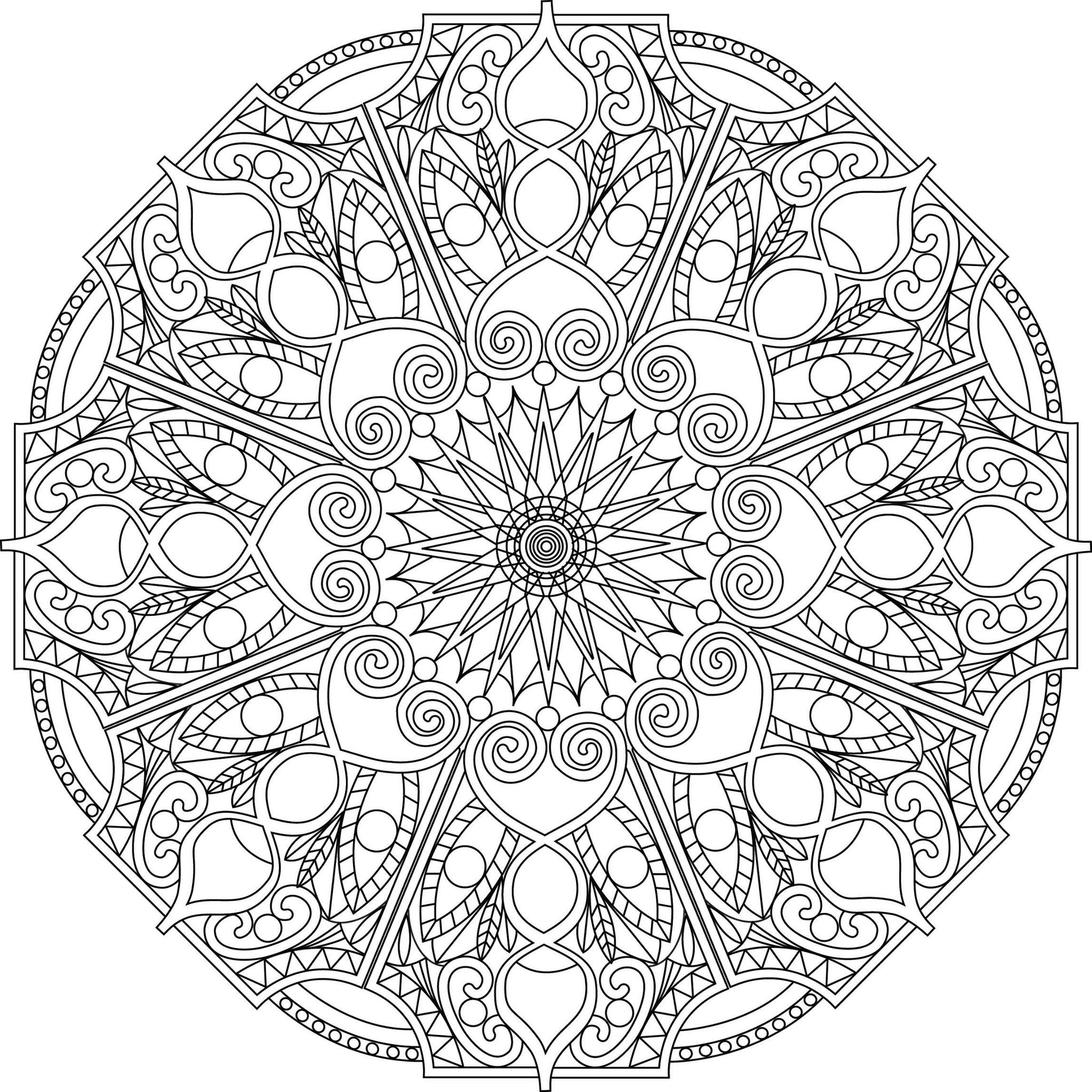 If you are flying, take along this BioGeometry mandala and colour it on the plane to minimize electro stress. Thanks to BioGeometry Instructor Laila Karim for allowing us to share this mandala. Colouring is also meditative, making it a great way to deal with the stresses that can come with travelling.
If you think compression socks are boring and ugly, think again. Check out all the styles with different levels of compression at BrightLife Go. Compression socks are for all those times you are sitting for a long time – flights, car rides, train rides. Flight attendants swear by them.
When travelling, I always take Arnica D-12, Sprayable Sleep, Decongestional Nose spray for my son and for the others, either a nose cream or a nose oil, a big scarf, compression socks when flying, Santa Verde's Age Protect facial oil, some basic essential oils like peppermint and lavender, and headache pills for the worst case scenarios.
Oh, and charcoal capsules.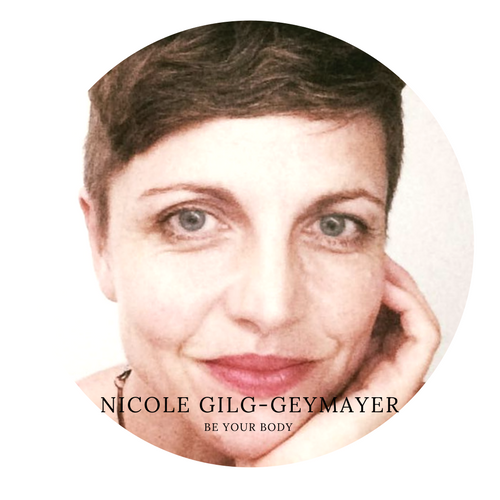 Nicole Gilg-Geymayer
Grinberg Method Practitioner
My must-haves for any trip are a simple white head scarf and my lapis lazuli mala for meditation. Also a selection of my favourite herbal Yogi Teas for evenings, and Emergen-C for when my body's immune system feels compromised from long flights.
And lastly, my tablet packed with yoga sets and meditations in my Genius Scan app. And of course pre-downloaded music from all my favorite artists like Snatam Kaur, Satkirin Kaur, Nirinjan Kaur, Mirabai Ceiba, Simrit, and dearest Guru Dass Singh and Gurudass Kaur.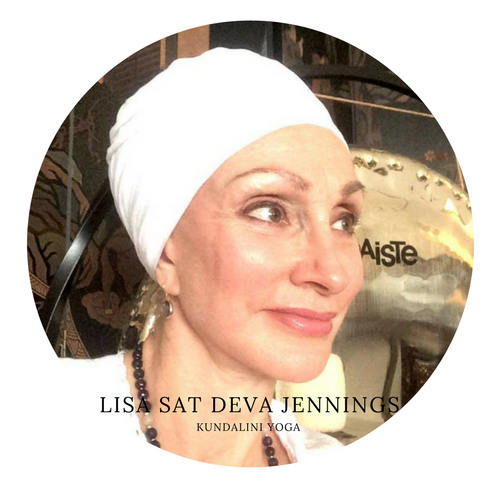 Lisa Sat Deva Jennings
Kundalini Yoga Teacher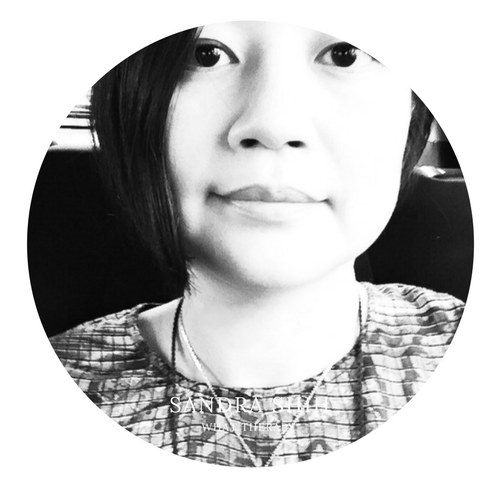 Sandra Shih
What Therapy
Arnica for muscle soreness because of all the equipment I lug around! I also always have Five-Flower Formula or Bach Rescue Remedy and Yarrow Environmental Spray from FES, Aura Soma, a cream or facial mist because of the dry airplane air, a book (or three), a notebook for journalling, meditation and relaxing music, crystals, the lapis lazuli mala my mom gave me. If I'm feeling tired or under the weather, I put a drop of essential oil on a mask that I wear on the flight.
And of course my Bose noise-cancelling earphones. This is a must. Wearing them helps me with motion sickness, more than anything. For jet lag, I do Jin Shin Jyutsu Self Help – I hold my fingers. If I'm headed to cold weather, I bring Ferrous Phos too. Thankfully many of these things I bring are in small bottles, making them a breeze to pack for travelling. And always a big scarf or wrap.
Amber is based in Singapore and travels extensively with her partner Daniel who is a professional dancer and their daughter. Early 2018, they will be facilitating various workshops and events related to dance, yoga, meditation, and Ayurveda through Satsanga and Embodied Dance. They will be travelling in Asia and Europe to share their work at conscious festivals, dance academies, and yoga studios.
Newest to her (ad)ventures is Embodied Elementals, an endeavor to work one-to-one with individuals to bring harmony to their inner and outer nature through Elemental Lifestyle Counselling. This is tailored work that looks at constitutional imbalances and uses holistically methods such as yoga to adjust the lifestyle to bring about optimal health.
Amy Van Kooten, Breath & Let Go
As a certified Integrative Nutrition Health Coach and Functional Diagnostic Nutrition Practitioner, Amy is passionate about helping people live healthier and happier lives through a holistic and balanced approach that focuses on the body, mind, and spirit connection. She supports her clients to empower them to make lasting diet, lifestyle, and behaviour changes so they can take control of their health and wellness and rediscover health and vitality.
Along with the concept of "bio-individuality", I am a "Health Detective" striving to search for root causes rather than managing symptoms. If we are able to find the root cause, then the healing journey towards optimum health is much easier. Given enough time and proper conditions, the body has the innate ability and capacity to heal itself.  [email]
Antoinette Biehlemeier, Inner Dynamics
Antoinette's approach is completely customized to the individual needs of each of her clients. With a wide range of holistic therapies and many years of experience, she aims to support physical healing, establish emotional balance, and facilitate spiritual growth. She runs her private practice in Singapore and offers Skype sessions, working with people from all walks of life. Some of her training includes a certification in Regression Therapy and Life Between Life Regression Therapy and authorized trainer in Regression Therapy, Reiki, Nutripuncture, Jin Shin Jyutsu, and TimeWaver practitioner.
Lisa Sat Deva Jennings, Kundalini Yoga Teacher
Sat Deva Kaur is a certified Kundalini Yoga Instructor as taught by Yogi Bhajan. Her focus as a teacher is to create a space for a pure and transformative experience, to support and elevate students to find their own source of divinity and infinity.
For Sat Deva, it is a privilege and honour to deliver the science and technology that is Kundalini Yoga to students who have the spark of desire to realize their true human potential.
The yogic journey is one that change and discovery are made in divine timing for each student. It is Sat Deva's mission to guide the student to purify, to discover their own strength, to discover their own totality and true identity, their Sat Nam.
Nicole Gilg-Geymayer, Be Your Body
Nicole is a Grinberg Method practitioner and somatic coach. Based in Munich, Germany, she has lived in many places, bringing this somatic practice to people to teach them the importance of attention in healing. Being a mom, finding easy ways to keep everyone healthy is important. A seasoned expat, she knows what to pack for travelling!
Sandra Shih, What Therapy
Sandra is the Editor and lead writer of What Therapy. As an expat of over 15 years, she enjoys travelling and has learned over the years to pare down her packing and what essentials that promote a happy and healthy state of being. She is also a Jin Shin Jyutsu practitioner and certified HeartMath trainer.
Terry McCarthy, Muscle Restoration Therapist
Based in Malaysia, Terry travels regularly to Singapore and Asia to offer his method of pain release called Muscle Restoration Therapy. He teaches that pain comes from injury, mis- and overuse of the body, repetitive motion, and a lack of motion. Muscle Restoration Therapy is about resetting the body to its "factory settings" which dictate the correct postural, growth, and muscular functions, allowing the inflammation to dissipate the body to heal.