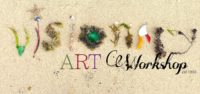 About
Dipa Ein Siak is a Professional Artist and Art Education Specialist with more than 20 years of experience in the field of Creativity, having guided over a thousand local and international students in their various degrees of artistic quest.
Trained in London with an Honours Degree in Fine Arts and a Postgraduate in Art and Design Education, Dipa lectured for eight years at La'Salle-SIA College of the Arts Singapore and has re-created a unique journey of art education here in Singapore. Combining art techniques with physics, quantum and metaphysics for a more enriching art curriculum.
Dipa is one of the first to be certified in Systemic Family Constellation work and has vast experiences in many alternative health and inner wellness modalities.
Besides supporting many art students excel in their technical drawing skills and college art portfolio preparations, she also specializes in Self Awareness Art with teens and adults. Working also with teens and adults who require extra support in life due to autism, ADHD, dyspraxia, dyslexia, depression, and so on.
She is the founder of the growing Outer and Inner Wellness group ~ Garden of Consciousness.
A highly dedicated, versatile, and competent art educator and guide, Dipa encourages multi-medium ways of art making and experimentation. Her work is more than just teaching art ~ To guide students to re-learn and re-see the wondrous world through the keys of the human senses. So students may take with them, not only excellent drawing or painting skills but also a sense of inner balance and well being.