Julie Ann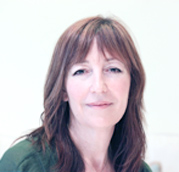 About:
Julie Ann is an Author, Intuitive Healer, Spiritual Mentor and Teacher, and the creator of the "Seeing 11:11 – A Global Vision" Daily Intention Project.
She is the creator of some thriving online communities and would love you to join her global Inner Light Circle.
As well as her online work, Julie has facilitated workshops across Asia and in Australia. She specializes in classes and mentoring for those on the awakening path … Teachers, Healers and Lightworkers … especially those who have the gift of sensitivity or are "empathic". Julie's sessions are designed to help turn that sensitivity into a superpower.
Julie is also thrilled to be a collaborator in the international bestseller "Embraced by the Divine". In this book she discusses her own personal journey transcending a high anxiety condition, one that eventually led her to embrace her own gift of sensitivity.
Based in Singapore, Julie is originally from Melbourne, Australia. In her "previous life" she was a Computer Scientist and has a Masters Degree in Artificial Intelligence from RMIT University. Julie Ann is certified in several energy healing modalities including Jin Shin Jyutsu, EFT (tapping), and Pineal Activation. She is also an experienced teacher of spiritual Law of Attraction principles.