In this article, for Black Friday, I'm going to share my personal favourites, including supplements, blue light blockers, and other wellness products. As I am not a nutritionist or naturopath, I am merely sharing what's in my cart, rather than health recommendations.
The lead up to American Thanksgiving present a fantastic shopping opportunity as many businesses offer their best sales at this time. It's a good time this Black Friday to stock up on wellness goodies that support us naturally.
(Some of the links included in this article are referral links. By purchasing through these links, you are supporting What Therapy in providing independent wellness information. Thank you for your support.)
Skincare & Lymphatic Support
I'm a big of facial and body gua sha, dry brushing, castor oil packs, and rebounding to support my lymphatic system, liver health, and immunity.
My favourite brush is the Energy Brush from Living Libations. They now have a travel size!
For castor oil, I love using Heritage Store's Black Castor Oil which comes in a glass bottle. Earthley offers warm and cool options for their castor oil (also glass bottles). While some people love using heated pads, my preference is silicon hot water bottles. Less electrical interference feels better for my own body.
Another Earthley product I love is their Lymphatic Cream, which I apply before I go to sleep or after gua sha. If I'm feeling congested, I put some on my sinus areas and along the sides of my neck.
Here are resources to learn more about supporting our lymph. Follow me on Instagram where I share more wellness tips.
I'm also getting some skincare and cosmetic this sale. Looking at rms which is 30% off and up to 70% off on their "secret stash." It's time for new mascara,
For Earthley products – use code – BLACKFRIDAY2022 for 20% sitewide sale starting evening Thursday November 24. These are referral links – thank you for supporting What Therapy.
Supplements & Nutrition
Our soils and therefore our foods are depleted and supplementation is basically essential these days. The ones I use are magnesium lotion, Vitamin C from food sources, B12, and oyster-min for bioavailable copper, zinc, and selenium.
Oyster-Min is a new find for me. These capsules contain heavy-metal-free oyster meat powder, along with mustard and celery seeds for a source of minerals. Oysters are the richest natural source of zinc and are also high in selenium and B12. Oyster-Min supports the thyroid, immune system, and sexual health. Earthley just restocked for the upcoming sale and people are stoked since they sell out fast. People love these and report having more energy, more libido, improved mood – a "game changer!" (This does contain shellfish so it isn't for everyone.)
We can also naturally get magnesium from the ocean, which is bioavailable for us. Spending time in the water is also relaxing, boosts magnesium which is depleted quickly with stress, and ground with negative ions. I apply my Magnesium lotion (I use the unscented one) at night, on my inner thigh and belly and enjoy deeper sleep. For some people, it has the opposite effect and so using it in the day works better.
When I lived in Singapore, a friend introduced me to Charywanprash, a Ayurvedic nutritive herbal jam that is tonic and rejuvenating. It nourishes the body, energizes it, and supports our immune system. It tastes good so that helps. I recently found it again on iherb and have been enjoying Sun Potion's version which includes tonic herbs and biodynamic ghee. It's part of my morning ritual. They have a pre-sale and their site wide sale which is up to 50% starts Monday November 21.
For B12, I still love Vimergy's B12, which is an organic liquid version. Their sale has started with up to 32%. The discount code is "GRATEFUL". I also like their Lemon Balm and Cat's Claw, both organic. Lemon Balm is great for stress among other things. Cat's Claw is quite the herb (even and it addresses a large spectrum of conditions, being a powerful antiviral, anti-inflammatory, and antimutagenic. According to Dr Axe's research, it helps with allergies, asthma, diabetes, chronic fatigue syndrome, and much more.
Gum & Teeth Health
Did you know that our teeth relate to different organs? This means harmonizing organ energy with Jin Shin Jyutsu, Acupuncture and Acupressure can support our dental health. Other time-proven methods include oil pulling with coconut or sesame oil. You may also like the Happy Gum Drops or the Oxygenated Happy Gum from Living Libations which is having a 18% off sale from November 18 to 28. The oxygenated gel works well but I never did get used to the taste.
If you are looking for a remineralizing tooth powder, check out the one from Earthley, which comes highly recommended. Because I dislike stevia, I prefer the one from Bliss Energetics. Another good source of oral care is OraWellness which is having their 15% off holiday sale now (code "Holiday2022). I use their toothbrush and their tooth remineralizing powder.
Clean Air
HypoAir is having a sale on their air and surfacing sterilizing products. They have bundles that you can save up to $900 USD + with the What Therapy code ("WhatTherapy10"), you get an additional 10% off.
Last year, I bought the bundle pack of Germ Defender (which also takes care of mold). Their tests on the Germ Defender found that in one hour, there was a 94% reduction in SARS-CoV-2 on surfaces. This year they have a 6-pack for $400, from $899! Per unit, it's $50 off. For bigger spaces, I suggest the Air Angel which is $100 off each or $450 off for their 3-pack. Or the whole home purifier, which is $200 off each or $900 off for the bundle of 3.
Mold is such an issue, far more problematic than people realize. This is why we use the Germ/Mold Defender and a dehumidifier in our home, why we run the biofeedback for regular sessions, and switched over to third-party tested mold-free coffee.
EMF Harmonizers, Blue-light BLockers & Earthing Shoes
EMF is a big focus as 5G is being rolled out. There are many aspects about our EMF dense environments and device usage to address, such as sensitivity, excessive blue light, mold, and negative frequencies.
I use EMF harmonization tools from BioGeometry, Twisted Sage, and crystals. Because mold is an issue, we've switched over to LifeBoost Coffee with their subscription plan. They have third-party testing for heavy metals, mycotoxins, and 400+ toxins. Their subscription plan is actually a better deal than their 25% sale (code "EARLY25"). We've previously purchased LifeBoost and loved it. If you are new, the sale may be a good way to dip your toe.
I've heard great reviews of Greenwave dirty electricity filters. I'm still waiting for them to confirm how useful it is to have filters in only one part of the house, where our rental is.
Getting up to see the sunrise is honestly the best way to regulate our circadian rhythms and also for our mitochondrial health, along with exposing naked eyes and skin throughout the day. You'll want to start with short periods.
We also use blue light blockers and I use f.lux on my laptop and turn the light down on my phone. I bought our blue light blockers from my neighbourhood wellness shop. It's called Prospek and it's from Spektrum Glasses. People also like the ones from Bon Charge who's having a 25% site wide sale (no codes). From them, I have blue-light blocking light bulbs and this clip on blue-light blocking reading light. Many people use different blue light blocking glasses for daytime and nighttime use so quality glasses is one of the best wellness products to get this Black Friday.
For earthing shoes, I'm not sure if these earthing sandals will be on sale – I'm keeping my eyes peeled. I'm not keen on buying shoes online so I was happy to see that they have a hassle-free 30-day return policy so I can try them on around the house. I also like these ones because there is a back strap which is healthier than walking around in flip flops.
Quantum Tech
I've been using SubtleEnergy tools for years. They now have over 50 products for brain enhancement, quantum healthcare and nutrition, relaxation, spiritual development, and peak performance. Some are mandalas that you can print or keep opened on your electronic devices, with the added bonus of harmonizing EMF frequencies. Others include audios, some of which are silent. There are many ways to use these tools and you can increase its strength with additional printouts.
Below are some suggestions to get started. (click on the image for more details)
Subtle Energy Black Friday Sale runs November 23 – November 30, with 40% off all products. Use code "BKF40-HD7". Thank you for purchasing through What Therapy's referral links.
Balancing & Daily Clearing
This trio is a great foundation to start with, whether you have specific or non-specific health concerns. They help ground us and to move energy (to shift stuckness) so it supports the other mandalas' functions as well as creating a sacred space, along with Metatron's Cube and Golden Proportion.
It is like a creativity and meditation turbo charge. It is also great for doing yoga and pranayama breathing exercises. It is like my room got transformed into a sacred space of possibility.

Michael H (on Metatron's Cube)
Detoxing & Relaxing
Glutathione is a must-have as it is very important for detoxification, enzyme production, and mitochondrial health and so energy production. If you are looking to help with removing toxins, look into Glutathione.
From the website:
Golden Proportion is the energetic signature that accompanies the appearance of the Fibonacci Sequence in nature, the energy of the CENTER. It balances living systems and neutralizes the detrimental effects of electromagnetic fields (EMFs).
(To be clear, this mandala/energy does NOT actually reduce the amount of radiation produced by electronic devices. It DOES, however, radically transmute the NATURE of that radiation, such that it is no longer harmful to living systems.) Also works well for correcting geopathic zones.
This energy contains multiple "levels" or "qualities" of the Golden Proportion energy, of which there are said to be ten. It is also calibrated to deliver this energy not only to the physical plane, but to the vital, astral/emotional, mental, subtle, high subtle and causal planes as well.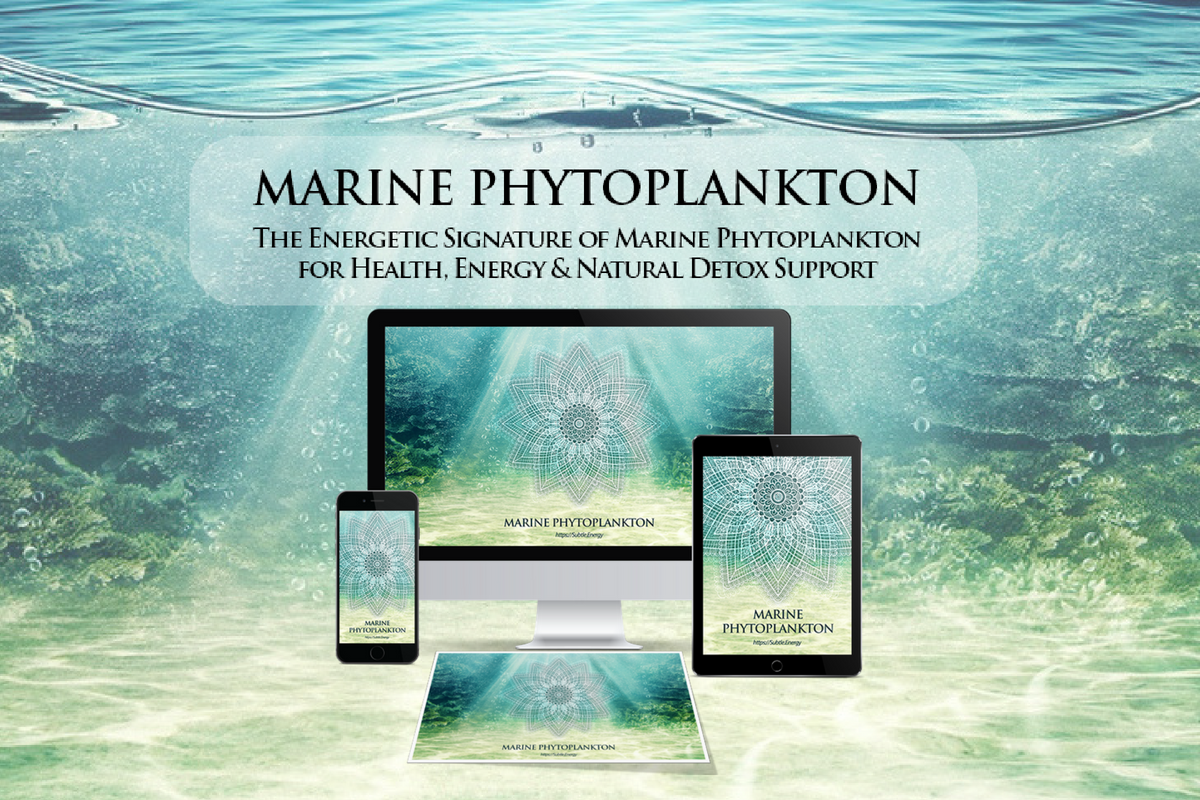 Immunity
Subtle Energy offers products that can be used to boost our immune system. See more Quantum Healthcare tools.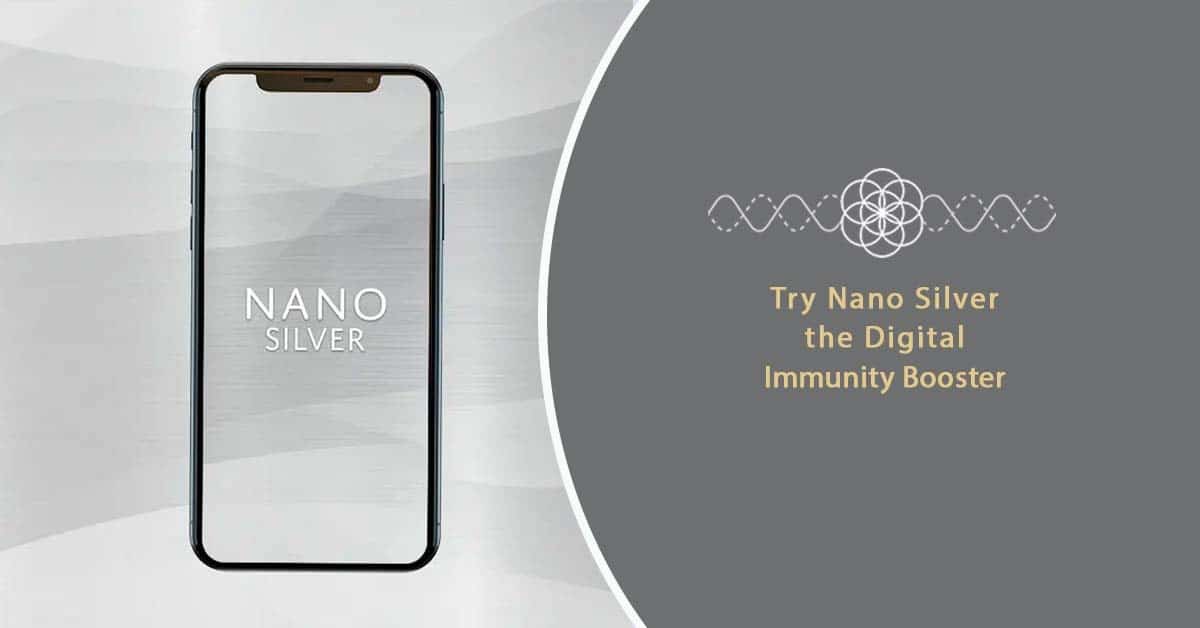 What are your favourite wellness tools, products and practices and what's on your wishlist and in the cart for this Black Friday?