Nicole Gilg-Geymayer – Grinberg Method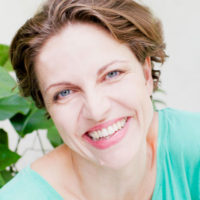 Name:
Nicole Gilg-Geymayer – Grinberg Method
About:
Nicole is a Grinberg Method practitioner based in Singapore who is fascinated with learning about the body and mind, and the way we handle life. How we cope with it and how we do incredible things. Sometimes we are limited by the patterns we hold in our body. Nicole found the Grinberg Method to be effective in helping people pay more attention to the body to effect change and has chosen this as her way to guide people toward greater freedom and happiness. She is passionate about working with people to connect the dots and to see the "aha" moments revealed on their faces, bodies, and breath as they exhale with a new and freer experience.
Nicole is a graduate of the three-year comprehensive Grinberg Method training program. Because the training calls for hands-on work right from the start, Nicole has been working with clients – in Germany, Denmark, Singapore, and is now based in Munich Germany. Nicole offers in-person and Skype sessions.
⥤ Read What Therapy's interview with Nicole
[fve]https://youtu.be/be0vIss2SDE[/fve]