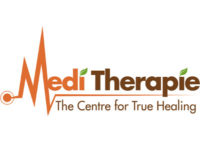 About
Medi Therapie focuses on enhancing your health by combining the latest innovations in complimentary health, while leveraging ancient Eastern natural healing principles. Our proprietary protocols help to activate your own innate healing mechanisms through detoxification and drainage, immune strengthening, advanced nutrition and cellular regeneration.
At Medi Therapie, Siva's extensive background in bio-energetics and his proven healing practices are available to you. Siva's forte and passion is educating his customers and clients about both preventative medicine and true healing from existing conditions. He integrates health assessments and therapies from all over the world into the unique system of healing he has created.
There's no reason to suffer from pain and discomfort, stiffness, immune system conditions, diseases, or serious illnesses. For every ailment, there's a natural, holistic and bio-energetic solution, and we can help you find it.