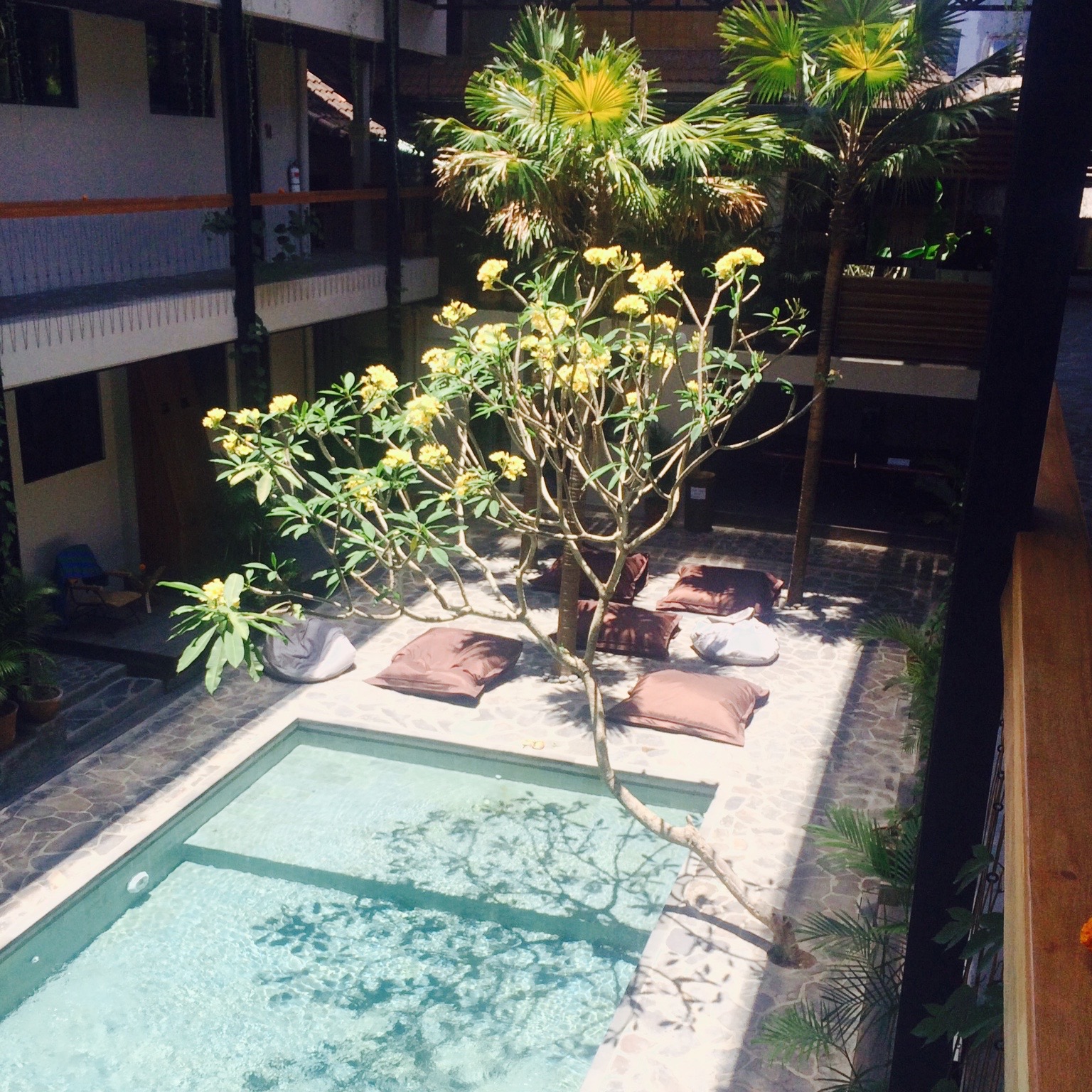 Looking for a weekend getaway? What about a spa vacation? Grinberg Method Practitioner Nicole Gilg-Geymayer found a great destination in Ubud, Bali for a break from the intense haze that has been polluting Southeast Asia for months.
By the end of August we decided to upgrade our outdoor area by investing in a long sought after lounge sofa. We found the piece of our dreams and pained by its high price, decided to sleep on it before deciding. That night the haze came and changed the game of outdoor living in Singapore.
Two months later, we still don't have that dream sofa. The number of days that you could actually sit outside has become very limited. Quality of life in Singapore, albeit still high compared to many other places, has deteriorated significantly and every opportunity to get away is welcomed and needed to restore your sanity.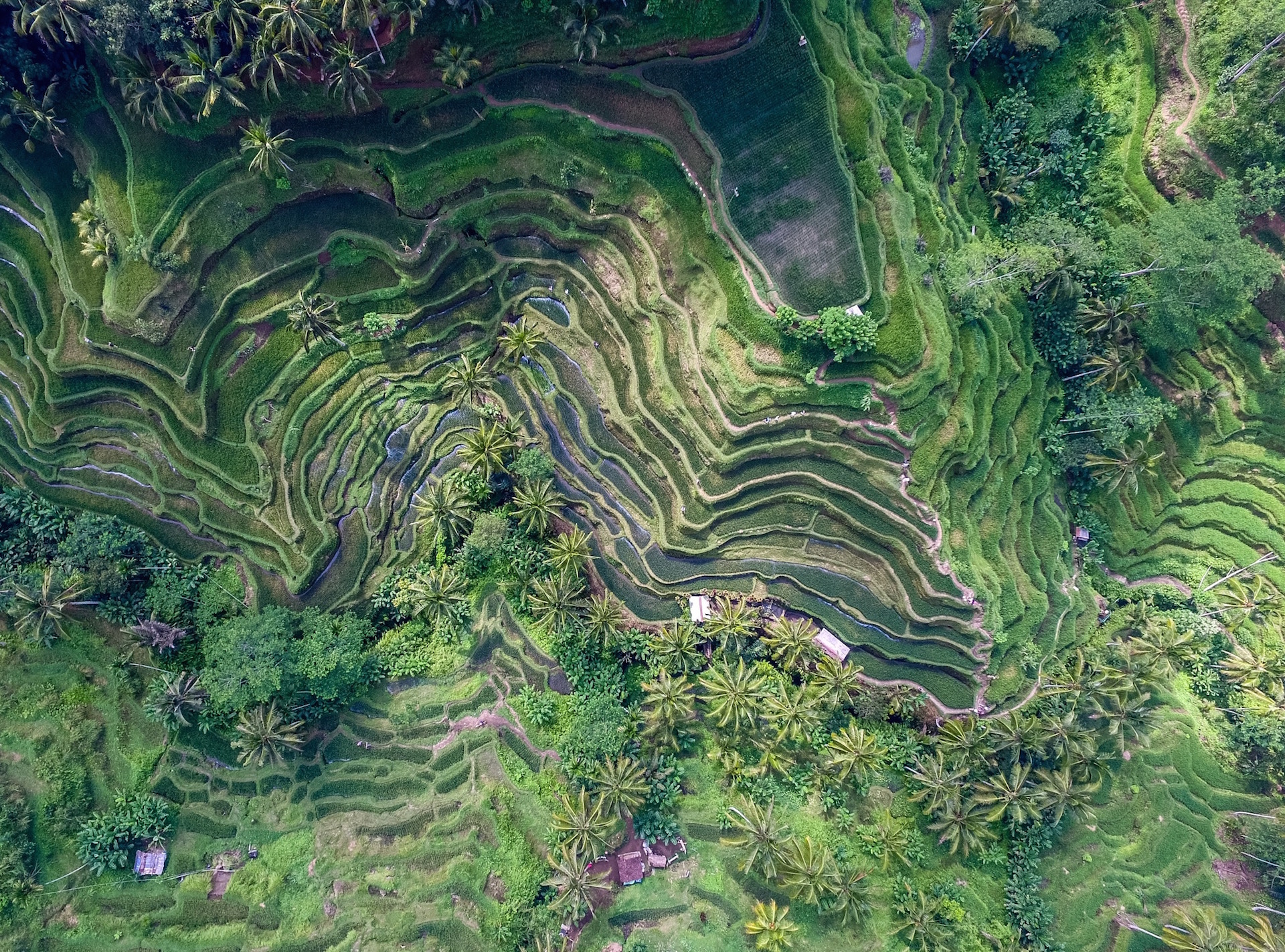 Only a two-hour flight away, with a fully-established tourist infrastructure, Bali offers a reliable and affordable escape from the bad air, even if it's just for a weekend. Ubud, with its focus on green healthy living, is in fact the perfect destination for a few days of clean eating, massages, and walks through the rice paddies while filling your lungs with fresh air.
Living the green life is made so easy there: All over town you stumble onto places with organic, vegetarian, homegrown and even raw-vegan food and health treatments of all sorts are on offer. Rectal ozone treatment, anyone? Of course yoga to the max. While these deals are easy to find in Ubud, one of the more hidden gems is the so-called Boreh Pijat, an old Indonesian health treatment that consists of a body scrub made of 48 herbs, followed by a herbal steam sauna.
Just like the recipes for Jamu, a traditional Indonesian herbal medicine in juice form, the making of the Boreh is a knowledge that is passed down through generations, dating back to as far as the thirteenth century. Originally used to help the rice farmer restore after a long day of physical work in the field, Bo-reh, which means "bringing your blood to life", helps to increase blood circulation and thereby boost the body's innate self-healing mechanisms.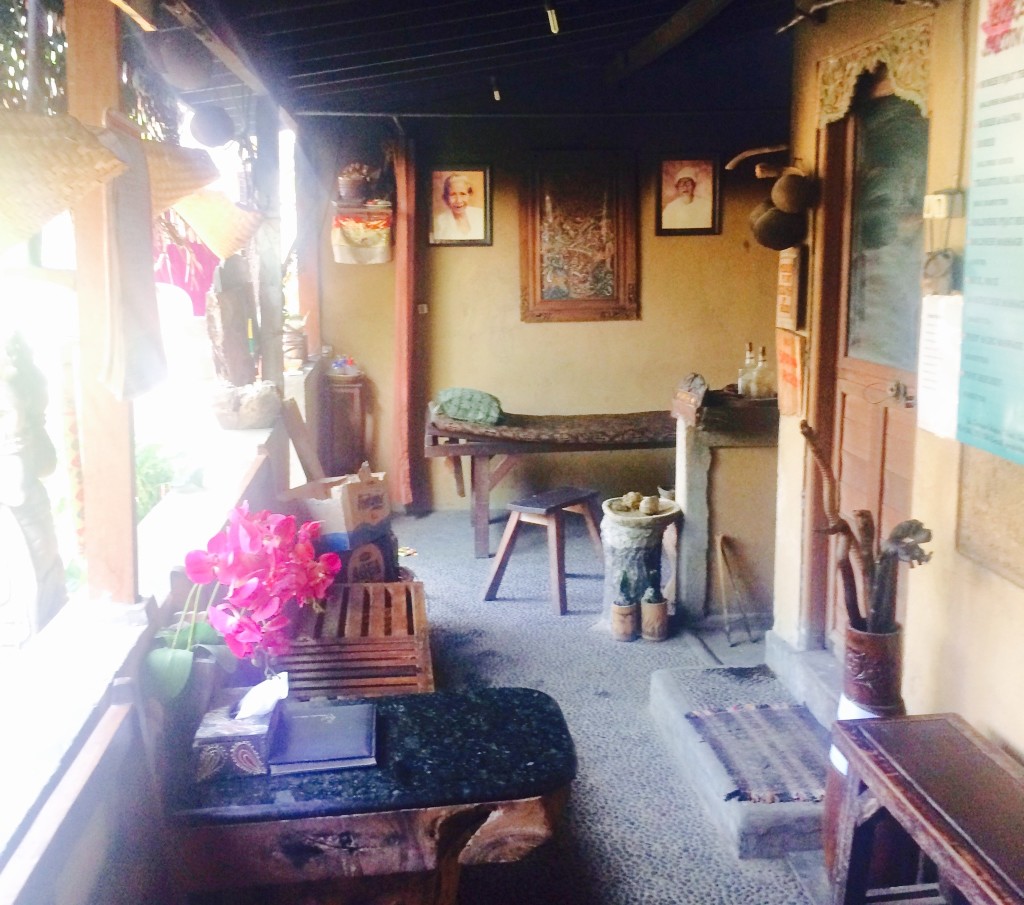 The salon in Ubud is rustic and small. The owner Made Sumandra, one of the few people skilled in this technique, experienced the restorative benefits of this herbal cure first-hand. After suffering from excruciating neck and back pain for over a year, he was cured by a guy who practiced Boreh. Ever since, he has made it his mission to bring this knowledge to the community of Ubud. With a broad smile Made explains how the herbs are all homegrown while applying the paste onto your skin. This is done before you enter the sauna, which is fueled by steam from herbal tea made out of 60 specific herbs. In between the treatments or afterwards you can indulge in the real jamu, home-brewed kombucha or down a shot of herbal arak, all completely in the name of your health of course.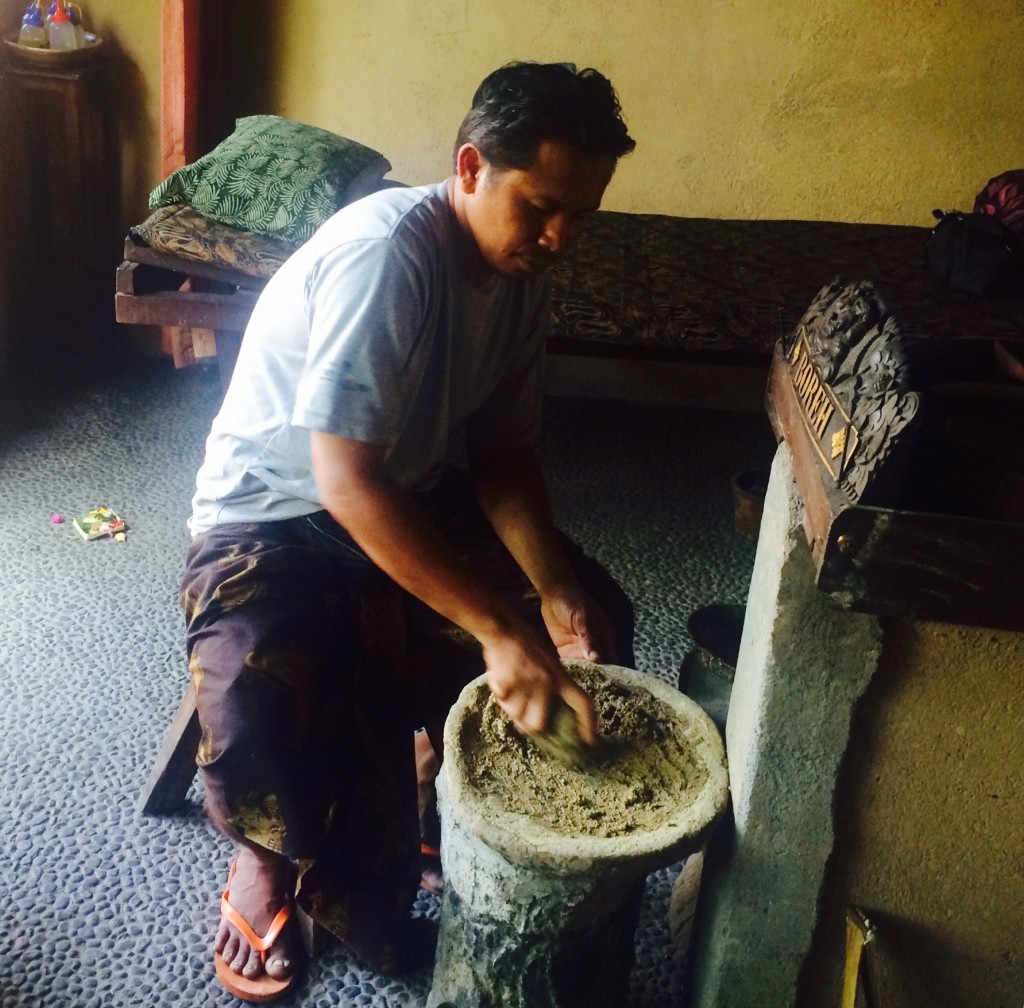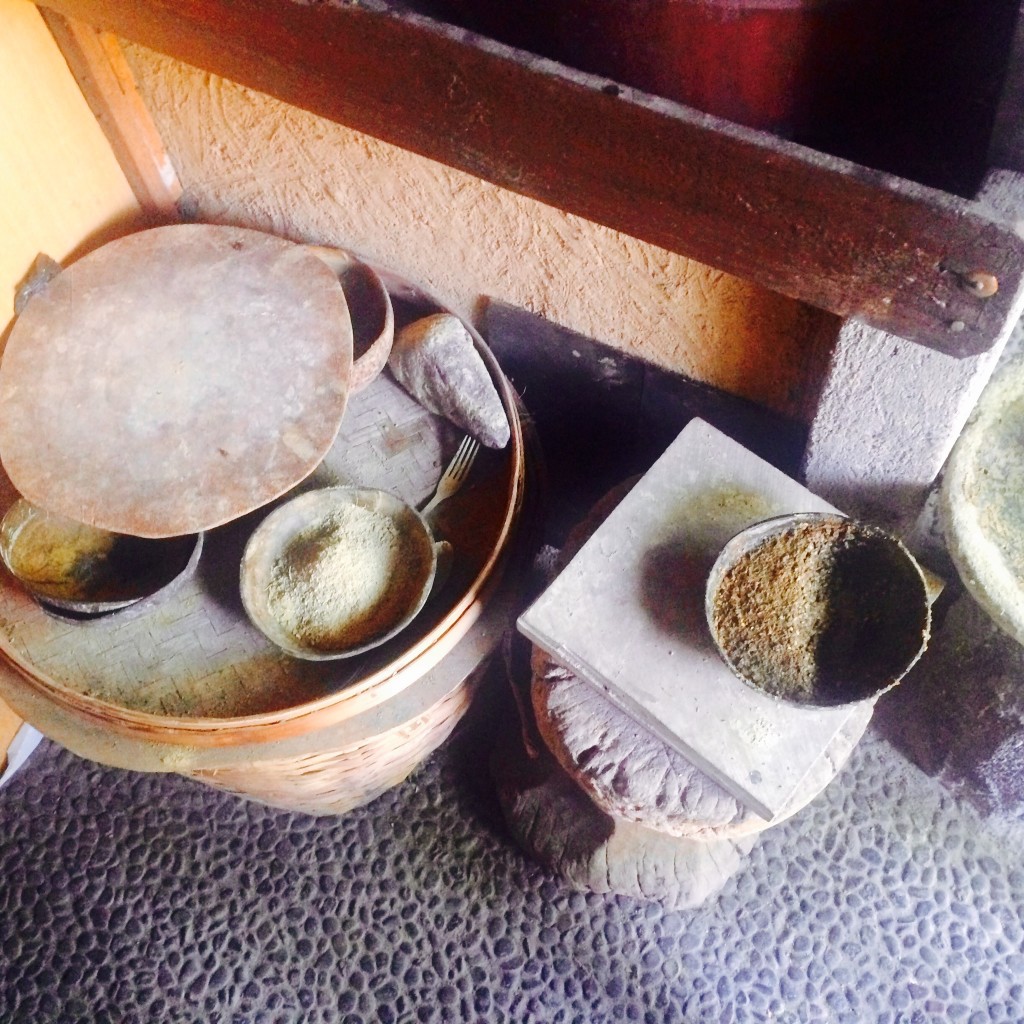 In an attempt to keep this valuable health service accessible to the local people, prices are kept really low. The Boreh costs $5, the subsequent steam sauna $6, and you can top it off with a wonderful traditional Balinese full body massage for $9. If you are all blissed out afterwards and feel this is way too cheap, you can donate to Pondok Pekak Library and Learning Center which Made runs with his wife  to make books and reading available to the people and children in Bali.
---
Boreh Pijat Salon and Sauna
Jalan Gotama Selatan
Ubud
Hotel and Yoga
I stayed at the newly opened stylish and hip "The Shift" hotel that runs its own yoga and movement studio, provides exclusively raw vegan food, and offers a nice community feel with movie and dance nights held on their roof terrace. Rates run as low as $70 a night.
Alchemy vegan restaurant, health shop, and holistic treatment center right next to the hotel offers various different therapies such as magnesium injections, colonics, abdominal massage, and ozone therapy, to name a few.
photos of hotel and health centre courtesy of Nicole Gilg-Geymayer
---
Nicole Gilg-Geymayer is a Grinberg Method practitioner currently based in Singapore. Read more about Nicole and what Grinberg Method is all about.