An empath is someone who feels exceptional sensitivity and energy from and toward other people. They are learning to stand in their own highest self power.
You have said about 5% of the population are empaths. How does a person know if they are one?
Empaths differ from the highly sensitive in that they seem to have more of a mission to awaken and help others. Highly sensitive people also have spirituality and yet may not feel as deep a calling as empaths. Most empaths are indeed going through an intense emotional and spiritual awakening.
(Elaine Aron defines Highly Sensitive Person (HSP) here. Take the test to see if you are a HSP.)
An empath has diffuse energetic boundaries. What are your suggestions for healthy boundaries?
Raising one's vibration so that the energy doesn't affect you. This can be done through yoga, exercising, meditating, breathing consciously, and having a good diet. Making sure all addictions to food and pills or alcohol is dropped. This is a must; otherwise the aura may be sick.
What are some of your favourite ways to ground and discharge negative energy?
By using stones and crystals. Jasper and tourmaline, along with onyx and obsidian, are really good. Using plants in the house will clear energy, along with salt bowls. Keeping the body healthy is a must to discharge properly, which includes exercise and diet. Going out and spending time in nature will detoxify and clear the body automatically, and raise one's vibration.
What was it like for you before you discovered how to become an empowered empath?
It was making me sick and angry because I didn't like taking on the energies of others, but I felt I had to be a martyr and heal everyone through being a human vacuum cleaner. This is not any way to live, and in the new age, we don't have to do this anymore as it is part of an outdated paradigm that has fallen by the wayside, thankfully.
You called yourself "an unskilled and unconscious empath" who processed other people's energies for them.
Yes, this was true at one point, and I learned to become empowered by asking for and allowing the Light body to do the processing instead of me personally.
You founded the Empath Connection as an online resource for empaths and you work with empaths one-on-one and through The Empath Academy. What are some of the things you have discovered working with empaths?
I've discovered a lot of passion and joy and purpose in learning new things all the time and I've discovered that my clients are simply a mirror of myself. I've discovered that we are all one, we all move together, and what one person does affects the whole, through all space and time.
What is the Empath Academy?
It is the online class that I teach several times a year. The Empath Academy is a gathering of community of like-minded souls and Divine Activators who simply by their presence activate the Light in others.
Being empowered is being grounded in the body so we work with the body, with breathing, with noticing energies, with the body mind connection.
One question an empath has is what energy is mine and what energy is others' so we spend a lot of time working on becoming an energy detective. When an empath does that, they are more able to discern. And then we can work on boundaries. So that's step one of becoming empowered. This is what I call phase one of the program.
Phase two is taking that conscious decision to use the gift of being empath and becoming a Divine Activator. This assumes the empath has practiced vibrational-raising activities such as breathing, meditating, chanting, toning…there are hundreds of activities laid out in the program The Complete Empath Toolkit. This is a home-study course that the Academy is based on.
How is the Academy structured?
The Academy is live seminars, 3 hours a week. It's about 90 minutes to 2 hours of lecture and discussion to start out each week and then an hour of community intention work, a coaching session that I facilitate and everyone in class participates and shares what they perceive emotionally and energetically. The person gets feedback, out of loving service to each other. We hold the space, energetically, vibrationally, and spiritually for people to make deep changes and transformation relatively quickly.
What people often find is that someone else's personal coaching session is just as helpful as getting their own. We mirror each other. Hearing another person's story is just as therapeutic.
What is a Divine Activator?
That is someone whose done so much vibrational raising that their presence alone will help someone, will add to and change the energy of a room, add to the energy of a conversation with a friend, basically helping people with your gift of being an empath.
Do most go onto becoming divine activators?
Yes, many of them are on their way and need a nudge to head in the right direction. Because the Academy is done as a ceremony we entrain with each other's vibrations. We tend to have about 10 – 15 people in each class and we do it together.
Why do you think they are able to make such deep changes quickly?
Everyone makes a pledge to attend every class, a commitment to themselves and to the others. The reason people are making such changes is because they are getting this commitment from others who take their development seriously. It is not a top-down thing; it's coming from the entire circle.
You were a professor, with a PhD in counseling and you did a lot of sweat lodge work for your own personal development. What else do you bring to this work at the Academy?
I say I blend the best of Western and Eastern healing techniques. I'm also certified as a polarity practitioner. Polarity Therapy is a form of Chinese energy medicine. That and indigenous healing inform a lot of my work. I would say the majority of my work is spiritual in nature.
You also offer one-on-one sessions?
Not many people tend to do the sessions and the Academy side by side. They do the Academy and decide to do the coaching later or they do the coaching first and want to go deeper with the Academy. They want the structure of the group, for example. We can go deeper both ways. Giving them a plan, holding them accountable, holding their hands, and reminding them that they can do this, is a big aspect of my work.
How do we become a "hollow bone"? What are some ways we can cleanse and purify ourselves of fears and beliefs that hold us back?
We can do shamanic journeying to retrieve lost parts of ourselves and heal addictions and past lives. We can allow a good healer or medicine man to help us let go of stuck energy blocks. We can become vibrationally attuned or aligned with what we want to become, state it, perhaps visualize it, and when we do this, all blocks are automatically dissolved by Spirit. In this day and age, all we have to do is ask and you will receive it.
What are some of the biggest fears for empaths?
hat we might be hurt by the energy of others, who we see as separate. What we see in others is a reflection of some aspect of ourselves that we may not like or are uncomfortable with. This person is an incarnation of you, so there really is nothing to be afraid of. This person only has your highest interest in heart, although in the past in may not have seemed like that. It's time to let those fears go.
What are some obstacles empaths face?
A lot of empaths isolate themselves because they don't want to go out into the world to face other people's energies. Another is managing their own internal energy and to be comfortable in their own energy so they are not caught up in addiction. Food is a big addiction that I found. Other addictions are alcohol and anti-anxiety medication.
How can empaths feel "safe" from feeling bombarded by energies and not isolate themselves or numb themselves through drugs and other less healthy habits?
We can start to laugh more and become embodied in our physical selves and be grounded to the Earth. It may not initially feel so comfortable being in a body because many of us have talents at floating through dimensions, and yet it's essential if we are feel safe.
They are innately built with the inborn tools to handle stress very well. And yes, their parents can teach them tools and tricks, since empathy is genetic, and if you have an empath parent you will likely have an empath child.
You shared in your books that psychologist Jerome Kagen found that certain stress hormones are higher in sensitive children who are constantly alert. Does this mean sensitive children especially need to find ways to calm their nervous system or are they innately built to deal better with stress?
It is really imperative that we find community. We can't do this alone. To really optimally thrive we are asked to do this together. In this day and age, with all the chaos, we are asked to come out of our comfort zone. Many empaths have a hard time paradoxically to connect with others because they don't want to get hurt. We've got to do it together.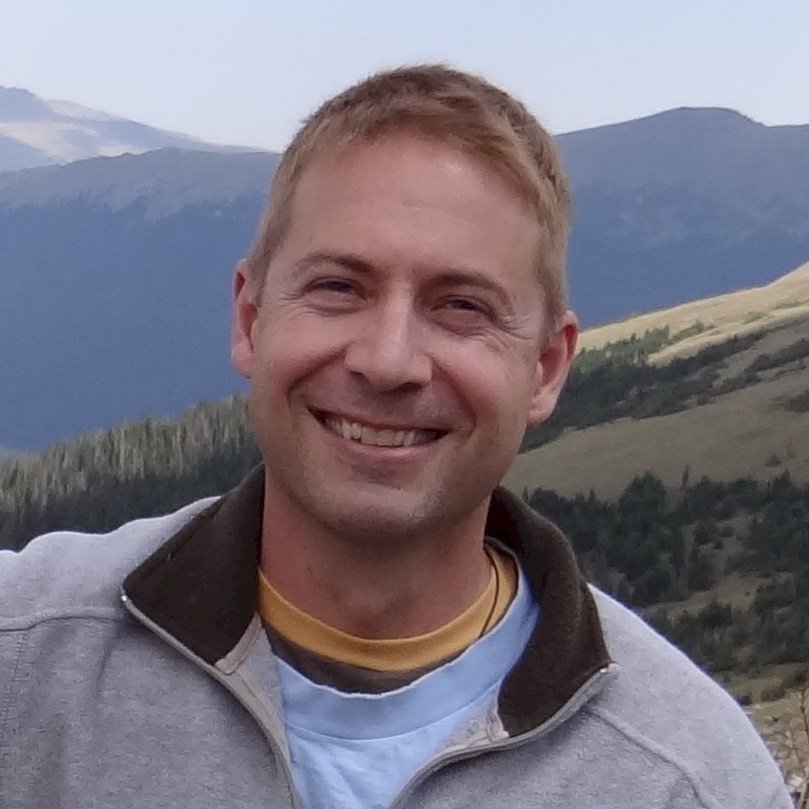 You can find more information about Dr Smith's work on the Empath Connection and The Empath Academy. The Complete Empath Toolkit is a must-have resource for all empaths. Other resources – Facebook and youtube.
Click here to receive your free 25+page resource guidebook and a one-hour audio about proven tips, techniques, and tools to manage your energy. Check out the special empath quiz and try three energy exercises to help eliminate unwanted energy.
Dr. Michael R Smith works to help empaths and highly sensitive people recognize and embrace their gifts. As a doctoral trained counselor and former energy medicine practitioner, his work on empathic sensitivity has been promoted by best-selling authors like Sonia Choquette and Debra Poneman, and he has been featured in documentary films. Dr. Smith has given workshops worldwide, including at New York's Omega Institute.