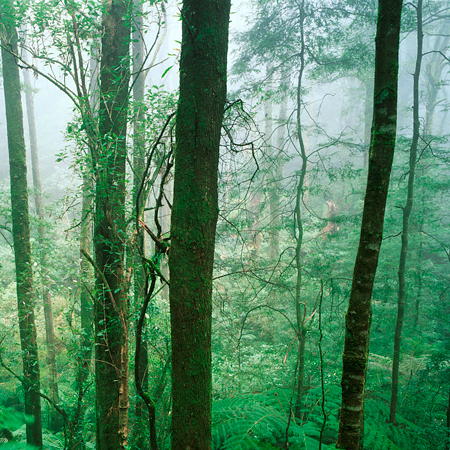 I ordered Rainforest Home Remedies:The Maya Way to Heal Your Body & Replenish Your Soul when I was researching "Forgotten Practices" for It's All Well + Good Magazine and came across vaginal steaming in this fascinating interview with Rosita Arvigo, a traditional healer and doctor of naprapthy, among many things.
For 10 years, she had apprenticed with Don Elijio Panti who passed away in 1996. He was 103 and was one of the last Maya h'mens or "one who knows". In his early 30s, he received his sastun, a marble-sized greenish stone, used to communicate with the spirit world. Not all healers use a sastun.
Rosita calls this book, Rainforest Home Remedies, a "self-help book" that will "assist your body's natural capacity to be self-regulating, self-healing, and self-regenerating" as well as providing "time-honoured instructions for a healthy soul and spirit." We are also reminded that this book is not for self-diagnosis nor a manual for emergency situations. While the Maya's knowledge of medicinal plants is indispensable, it is the spiritual aspect of healing that has impressed Rosita and helped her "understand why some people get well and some don't, even when their illnesses and treatments are the same."
To understand what Maya Medicine one must know the basic principles
* Ch'ulel or Life energy permeats through the entire cosmos and all forms of life, from plants to stones and all are sacred. Part of the healing is balancing the flow of this life energy.
* Spiritual and Physical Realms are not separate but part of a continuum.
* Plants and natural cycles are respected. Corn/maize is most sacred, seen as the giver of life and the food of the gods.
* True healing is possible only when the plants and spirits are included and used with prayer. Prayer, chants repeated nine times, is central.
* "Asking the Blood" through listening to/feeling the pulse gives incredible information. They recognize 18 pulses.
The theory of Hot and Cold is central and it is not related to temperature. Sudden changes in temperature, however, can lead to physical ailment and what is called "blood shock."
Rainforest Remedies is a detailed book about different aspects of Maya healing and the book is divided into the following sections – Physical Ailments, Maya Bodywork and Massage, Maya Spiritual Illness and Healing, and Maya Daily Wisdom: Nine Pointers for Healthy Living. The Introduction to Maya Medicine includes a brief history of the Maya, alongside the passing of oral tradition of healing.
There are recipes for tonics, foods, and teas, information about detox herbs, baths…They are simple and easy to make like the onion milk for bladder infections. These are all items you can find in your own kitchen or garden, or easily at a farmer's market.
And yes, this book talks about the vaginal steam bath, which is a traditional treatment and preventative care.
Bodywork is also used for many female ailments, like endometriosis. It is believed that the placement of the uterus is key to the health of a woman and a prolapsed uterus is the cause of endometriosis. Rue Tea or Motherwort Tea is prescribed after bodywork has been done. The prolapse can occur as a result of a fall that impacted the lower back, carrying heavy loads during period or pregnancy, chronic constipation, etc. Some signs include painful/irregular periods, blood clots, painful intercourse, and hormonal imbalances. The book includes instructions for the self-care uterine massage.
The Resources section at the back of the book gives references as to where to order tinctures, dried herbs, psoriasis and eczema cream, unusual seeds, herbal products, as well as websites for information about seminars and massage workshops.
---
Sastun: My Apprenticeship with a Maya Healer | Rosita Arvigo