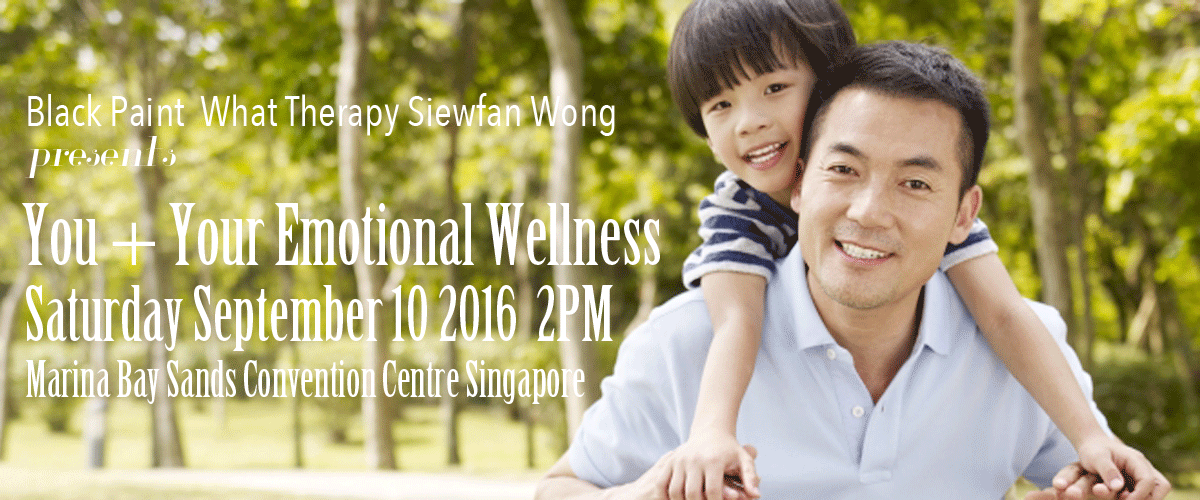 By invitation by Black Paint Singapore, What Therapy Editor Sandra Tonkinson and Gallery Helios' Siewfan Wong spoke at the 2016 Green Living Eco Lifestyle Event. Thank you everyone who joined us on Saturday September 10 2016 to find out more about emotion well-being.
In this talk You + Your Emotional Wellness, we covered the topics of how to improve our relationships at home and at work, how to help our children to be more effective at school, and how to live more authentically by having effective tools for emotional balance and an intelligent energy management system.
Emotional wellbeing creates the space for us to make better choices, not only for ourselves, but for those around us, our community, and the environment.