This is a review of a olive oil soothing balm, the Lemon Scented Tea Tree, from the Olive Oil Skin Care Company in Australia.
Since I got the Lemon Scented Tea Tree Soothing Balm from Olive Oil Skin Care Company, it's been in my bag everywhere I go. If you are a mosquito magnet, this could be your new best friend. It is a soothing balm, great for dry skin and also aftercare for insect bites. I put it onto exposed ankles, arms, and neck before walking the dogs. Sometimes I forget and if I do get bitten, this balm is instant relief.
When I first opened the glass tub, I was not sure about the tea tree scent, not my favourite. It is actually lemon scented which cuts the tea tree essential oil quite nicely. Made in Australia, this Soothing Balm, like their other products are made with homegrown ingredients. I like the philosophy of this family-owned business which uses no palm oil, parabens, or fragrance (aka artificial aromas).
The key to their products is of course their olive oil, which we know is very nourishing. Their farm in New South Wales includes several species with over 100,000 trees, from the ones they had imported from Italy in 2000. They founded the Olive Oil Skin Care Company in 2012, after they linked up with a soap manufacturer to produce olive oil soap, their first product.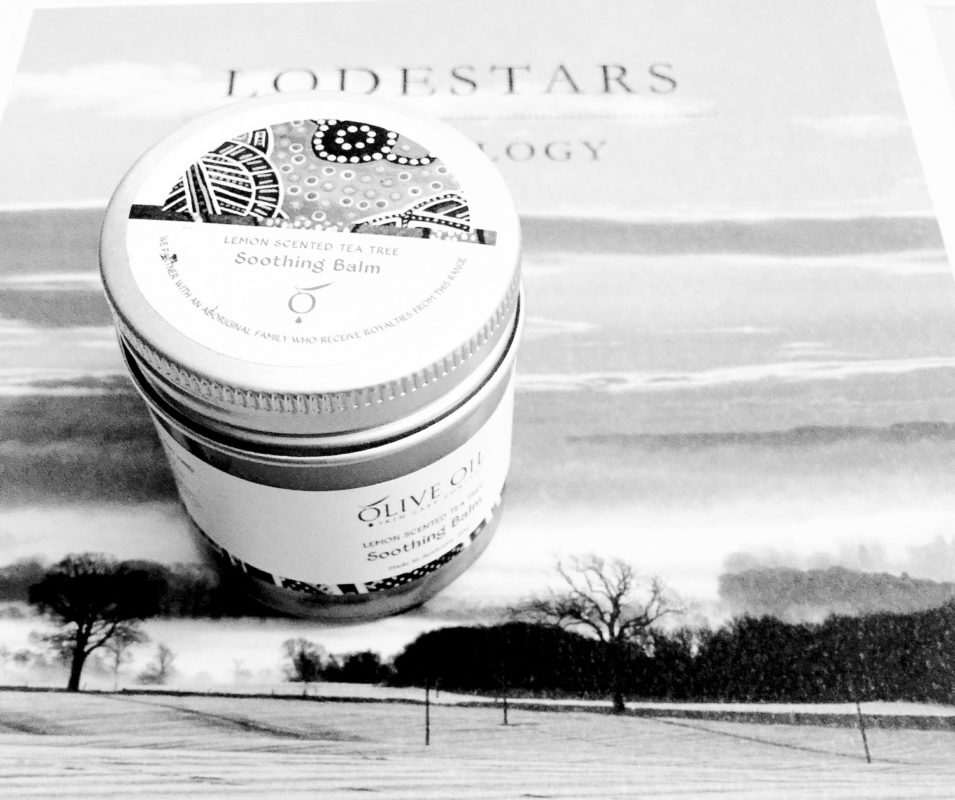 This beautiful soothing balm also comes unscented and with Blue Mallee Eucalyptus essential oil, which is traditional Aboriginal bush medicine for cuts. Next on the list to try.
---
I contacted Kerygo, the exclusive Singapore distributor for Olive Oil Skin Care Company, for a sample to try. This is an unsolicited and happy review of the Lemon Scented Tea Tree Soothing Balm. I love trying new products and I am always on the lookout for beautiful meaningful natural products and I highly recommend this balm. If you are not keen on essential oils, try the unscented version. Let us know what you think.