Virginia Ball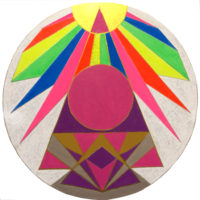 About:
Virginia Ball is an Intuitive + Medical Astrologer based in Germany. Her background in wellness is broad and she pulls in solid knowledge and information from fields such as TCM, vibrational therapies, and Reiki.
A mother of two young boys, Virginia faces the challenges of bringing healthy food to the table, that her kids would eat. Virginia is down-to-earth, grounded, and understands the realities of raising a family and living in today's environment, without losing touch with what makes sense and what feels right to do.
Virginia is the co-founder of Mandala Code where she shares her beautiful mandalas. Her work is available for purchase or you can request a custom mandala for yourself or as a gift.
With her broad background in wellness, Virginia is also a regular contributor to both What Therapy and its quarterly digital magazine "It's All Well + Good". Subscribe here.