Hello there, 2018. Coming in on a Full Moon. A Super Moon. Look at you! Let's take a look at what you will bring, through astrology, tarot, and numerology.
[The moon goes full January 2 2018 2:24 AM Universal Time or 10.24 AM Singapore Time. 9.24 PM EST / 6.24 PST January 1 2018]
January is pretty special, with two full moons. One at the beginning and one at the end, the second one a Lunar eclipse. Two full moons makes January (also March 2018) a Blue Month.
With this Full Moon in Cancer, we start 2018, a 11/2 year. A master year and one focused on relationships. Cancer is all about family and the home. What year will these energies herald in for you?
The Full Moons of January 2018
A Full Moon is when the celestial bodies of the Sun, Moon, and Earth are in alignment. The Moon is featured in folklores, myths, and legends across all cultures. She is powerful at her fullest and has a different energy and calling than when she is in void, waxing or waning. The Full Moon may be a time of heightened emotions for some folks. Take note of what these are. A few days before January 1, observe how you feel. Full Moons are great for releasing, harvesting, and illuminating.
Take out your crystals and charge them with the beautiful feminine energy of the Moon.
We end January with a rare Blue Moon Lunar Eclipse, a time for transforming our inner world. Spend some time to meditate on what is working and what is not. And how would you like it to be. What areas of your life do you wish to be brighter? Remember – what you want is not automatically or necessarily the opposite of what you do not want.
You can also think back to August when we had a New Moon Eclipse. In the past six months, what has transpired? With this Full Moon in Leo, it's time to really shed our old coat and shine. Shake out your mane and go after your heart's desire. (Leo is the ruler of the heart)
With the Moon in Leo and the Sun in Aquarius, because they are "opposites" there is a self/collective energy. Leo – Self. Aquarius – Collective. This is a powerful time to channel your true heart's loves into the world, as a contribution to the greater good.
Research by The Institute of Heartmath shows just how powerful the heart is. It is an "engine" that sends waves of energy. What emotions, what hopes, and what dreams do you wish to send out on these ripples and waves? How do you want to meet and connect with the world?
If you are heartbroken, this is a wonderful time to heal it. Work with Rose Quartz or Rhodochrosite. (Incidentally a rose quartz is sitting under a tree in the earth being healed here at my house). Flower essences to try – Sacred Heart and Bleeding Heart from FES. Many people experience soul loss when they lose someone. A piece of who they are is carried off. Perhaps it is time for a shamanic journey to retrieve all your soul parts so that your heart can be whole once again?
2018 = 11 = 2
11 is a master number and a higher octave of the 2 vibration. 2 can be experienced as relationships, duality, polarity and at the lowest denominator, opposites. So while the craziness continues, so will the good-will, compassion, humanitarianism, and love-thy-neighbour energies. We will continue to gain wisdom, heal wounds, release old (lineage old) patterns within our relationships.
In 2018, we are called to remember/learn that it is not black or white and all is a spectrum. When we see it as "and" rather than "or" we can move beyond opposites and find ourselves within relationships, relating to the other person as they really are. Walking the opposites route is the student's path.
The teacher's path is living the transcendental, intuitive energy of 11. "Know Thyself." Perhaps the most essential relationship is the one with ourself, and through that with divinity and all of creation. This is freedom to see ourselves as we are, aided by several transits. Pluto in Capricorn. Chiron in Pisces. Saturn in Capricorn. [Read more about these transits]
The cards corresponding to 2018 are 11 and 2 – Justice (or Strength, depending on the deck) and High Priestess.
What does High Priestess mean in Tarot?
The High Priestess is the "archetypal feminine receptive mode of consciousness – the inner knowing of the heart"1 and is the Moon, the Astrological sign of Cancer, and the Water Element.
She is asking us to go deep within into how we feel, into the void and observe the movement from darkness to bright reflection. She reminds us to trust in our intuition, the unconscious and the unseen. This is ancient wisdom, primal and older than our rational thinking.
The High Priestess, like the Moon, is about the seed, the tending, and the harvest and is about the Maiden, Mother, and Wise Woman. Come into this connection by staying with our natural rhythms, with what our body and emotions are messaging us.
Depending on the Tarot deck, the 8th and 11th cards of the Major Arcana – Justice and Strength – are sometimes switched.
What does Justice mean in Tarot?
Justice is about balance and fairness, following the Law of Nature, not Law of Man. Connected to this is the idea of Fates, with the turning of the Wheel of Karma or the weaving of the web that connects us all. In this year of 11/2 the theme is relationships and the undoubted truth that we are interconnected. The story of family is inextricably woven into all our relationships, maybe not as an "obvious pattern, but as part of its tensile strength"2 and everyone is part of our education, "as all our loves, realized or otherwise – all our alternative plots – go to make us who we are, and become part of what we make."3
The message of Justice is to remind us that we have a place in the universe, in the bigger picture and there is a rebalancing. Accept responsibility for the past and reap the lessons and wear the wisdom onwards. Let go. Again, as with the High Priestess, reconnect with the natural rhythms and look for signs for the next stage. We may find magical helpers with the Strength card.
What does Strength mean in Tarot?
The Strength card is represented by a woman, seen in traditional decks, opening (or closing) a lion's mouth. Strength is not purely physical. Here is inner strength – mental focus, self-knowledge, and confidence. Perhaps this is the grit that Angela Ducksworth talks and writes about.
The biggest obstacle is ourselves, our unconscious and unaware self driven by lower instincts and vibrations. To achieve what we desire, we ground ourselves in our own matrix of energy, connected to this desire with a full and wild heart.
This is also a healing card, with feminine energy, perhaps using laying of hands, exploring the unseen world. We can draw strength from within ourselves, the earth, nature, animals…Nature exists not outside the city boundaries, in some disconnected place we must drive to and seek out, though there really is something awesome and magnificent about faraway places like the Lofoten Islands. Find nature wherever you are. Hug a tree. Hug a friend. We are all part of nature.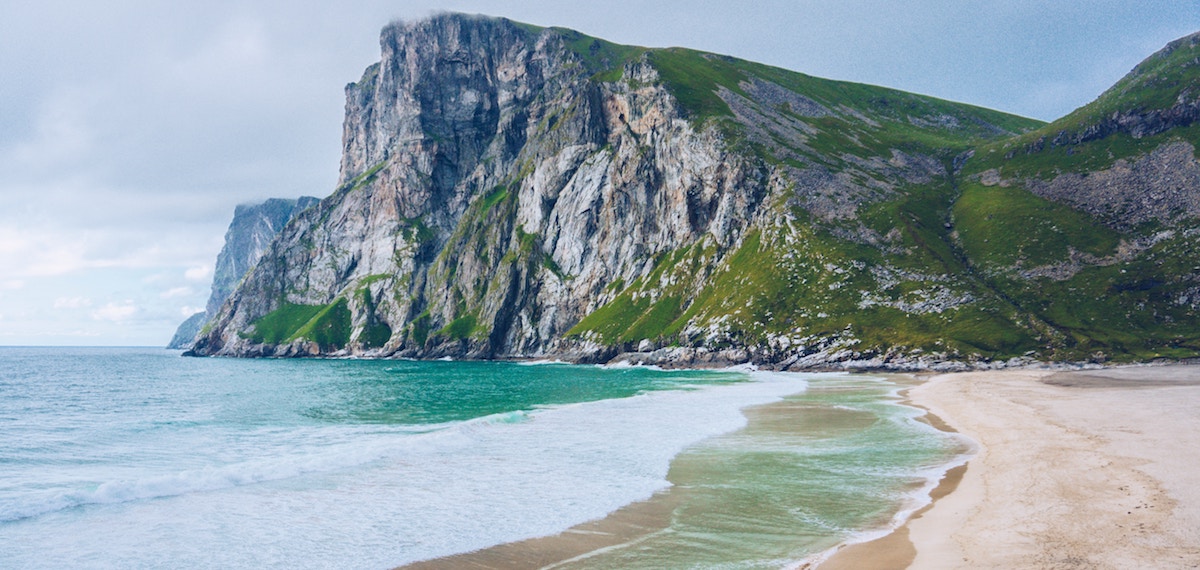 No matter what the landscape looks like through the lenses of astrology, numerology, and tarot, the most important thing to remember is that it is about how we choose to respond. The choices we make in all aspects of our life, in all the moments, lead to unfolding of our lives.
We choose the best we can and when we become aware of unhelpful patterns, we choose differently.  2018 is a 11/2 vibration – we can choose the lower or higher octave. We can choose to live in duality or beyond. Sometimes we need to do both to bridge them and to anchor and integrate the new earth codes.
---
1 Motherpeace by Vicki Noble. Harper & Row, 1983. p35.
2 My Life in Middlemarch by Rebecca Mead. Crown Publishers, 2014. p110.
3 Ibid., p142.