Not only is plastics bad for the environment, ingredients like BPA aren't so great for our own micro ecosystem either. Just because where we live doesn't currently have an outright ban on plastics, we can still take action on our own. Here are some ideas for an eco-friendly to-go kit for your meals.
Cups
BYO Cup has been a thing for years. Whether you carry around a hand thrown ceramic mug for your morning tea or coffee or a stainless steel water bottle, using a reusable container does make a dent. It is also better for your health not using products with BPA and its newer replacements. According to the 2018 Earth Day Fact Sheet, 500 billion disposable cups are used annually worldwide. Even lined with plastic polyethylene to hold liquids, these paper cups are technically recyclable though it depends on where you are in the world. It can get confusing even within the same country. Thankfully more businesses are catching on, with compostable plastic cups. These usually go into the food bin and not the recycling bin.
Glass jars though really are the cornerstone of the zero-waste movement, if you keep using them. It's a healthier choice to buy food stored in glass jars, which you can reuse for your smoothies, infusions, and your other creative experiments. Or take advantage of the different types of lids for all your mason jars.
For more glam, check out these pineapple tumblers (with straws) from The Pineapple Co.
Straws
We can go "old school" and pick up some paper straws – or better yet straws made from a more environmentally-friendly and sustainable source – bamboo. Both are compostable when you are ready for a new one. Try these ones from "panda-free forests" by Eco Strawz. Or these gluten-free 100% biodegradable HAY! Straws made from natural wheat stems.
For me, it's glass straws.  You can even get special glass straws for hot teas. Perhaps you prefer stainless steel straws.  Being unbreakable, these are a better choice for young kids. (Lifefactory also has sippy cups made of non-leaching silicon.) Or skip the straws – we suck up more air that way and get that yucky bloated feeling.
Be sure to let the waiters and vendors know when you order your drinks that you don't need a straw. Before I got wise to that, I inadvertently got stuck with a bunch of straws.
Food Containers
In Asia, tiffin carriers are a common sight and a useful invention. Used since the 1880s in India for meals, tiffin carriers traditionally come tiered to store different parts of a meal such as rice and lentils. They are a great alternative to styrofoam and plastic-lined paper take-out containers. Tiffins like those from Onyx are made with 18/10 guage stainless steel and are both water- and air-tight. Here's a recycled cotton carrier for your 2-tiered or single tiffins.
What about bento-box-like lunch boxes? These have compartments or removable dividers. Popular brands include LunchBots, Green Pack, and PlanetBox. Minimal makes a range of food containers using discarded rice husk materials. These are a byproduct of rice production. Choose from a bento box, salad box, and tumbler.
Here's a great option for your sandwiches from Black and Blum. Or this cute wrap from Bee's Wrap. Feeling creative? Make your own reusable food wrap.
If glass is more your thing, mason jars are great for salads and overnight gluten-free oats. You can store your dressings in a smaller glass container. Lifefactory also has you covered here with their impressive range of products. Or reuse your glass jars.
Stainless steel and glass containers aren't just for take outs and homemade lunches. Use them for grocery shopping, along with reusable bags, to reduce plastics.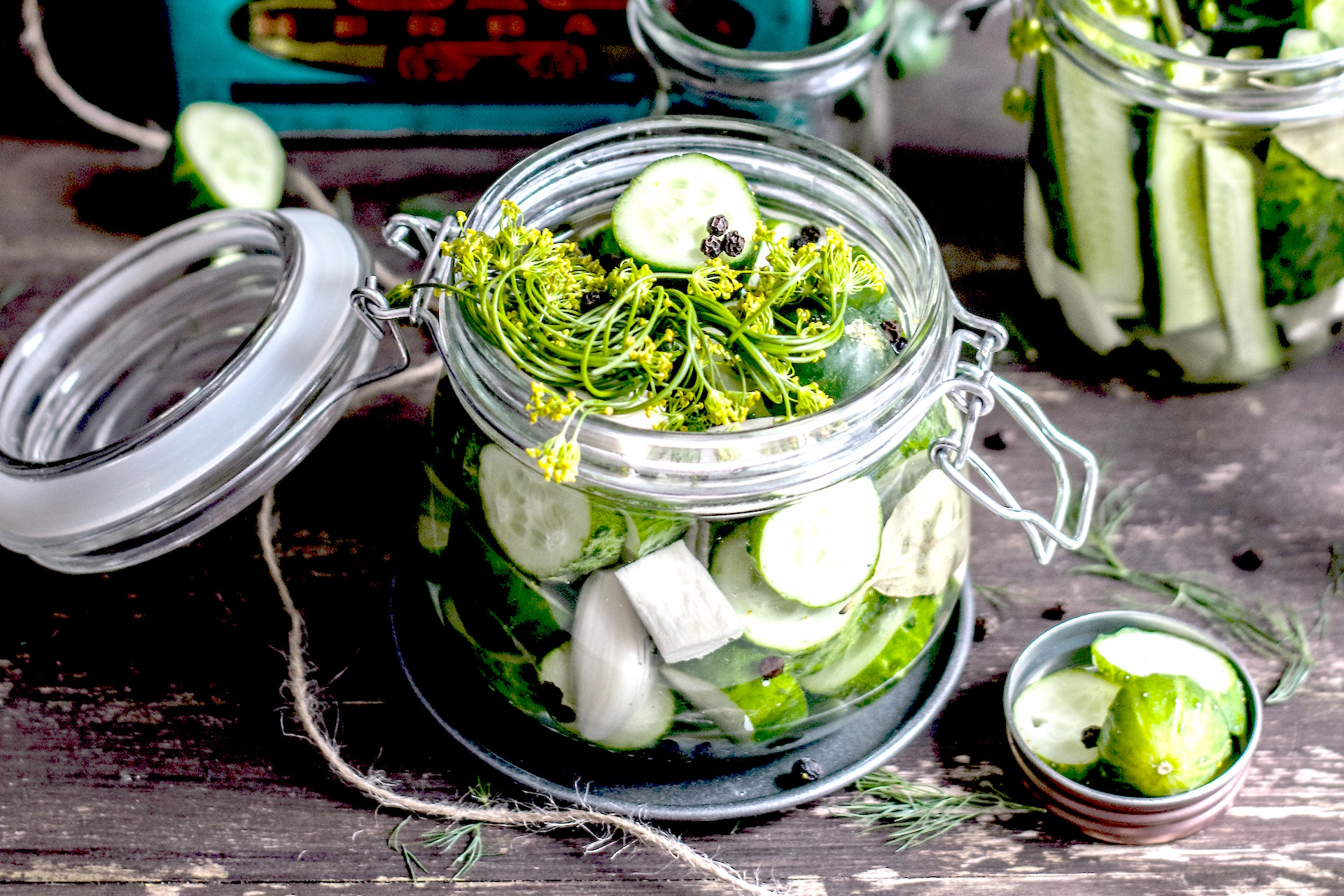 Why is bamboo is sustainable?
For anyone with bamboo in their garden, they will know how fast growing and hardy bamboo is. For the gardener, it's more about how to contain this plant that spreads so quickly! Bamboo also doesn't need fertilizers or pesticides and thrives in a variety of soil conditions.
Bamboo also provides about 30% more oxygen than many trees.
It's also highly versatile in how it's used, including building materials, paper products, furniture, accessories, and utensils. Bamboo is sustainable and eco-friendly as a raw material.
Resuable Utensils
Years ago my mom gave me a pair of stainless steel travel size chopsticks. Alas they were too slippery. Last year, I got a bamboo utensil set from TOGO Ware. Packed inside a holder made from recycled PET plastic are a set of bamboo chopsticks, knife, fork, and spoon. The handy carabine lets me clip it inside my bag so I can find it easily.
For a nice DIY personal touch, you can make your own wrap carrier and buy the bamboo utensils separately. Here is a cute fork and spoon set for kids from Bambu.
Using an eco-friendly to-go kit for all your meals is one of the easiest way to be healthier. Using materials such as glass, stainless steel, and bamboo reduces our exposure to questionable ingredients. It also helps reduce the sheer volume of plastics in our world. Even if plastics are recyclable, a variety of factors such as varying technology mean only a fraction of plastics are actually recycled. Packing your eco-friendly to-go kit for your meals from London to Copenhagen to Vancouver just makes it that much easier to earth-friendly.