Would you like to be a conscious navigator in our multidimensional world? We connect through our dreams and imagination, draw wisdom and guidance from the Imaginal Realm. Dreamers were once revered, because there is great medicine there and we dream ourselves into being.
You probably know who Harriet Tubman is. Did you know that she received directions and guidance from her dreams to lead people into freedom? She was shown specific routes, people who would offer safe harbour, and even President Lincoln issuing the Emancipation Proclamation, three years before it happened.
I was just reading Harriet Tubman's story in Robert Moss' Dreaming True. He also shares the stories of other dreamers, including himself.
Dreamwork has always intrigued me. For a long while I could not recall my dreams. I used to. Even precognition dreams. There are many reasons we don't remember. We may not want to see reflections of our life. Perhaps we were terrified by an especially potent dream or are blocked by a nightmare, which is merely an unfinished dream.
Lately, I catch myself saying "I'm dreaming" while inside dreams. So I looked for his books – Dreaming True and Sidewalk Oracles. I also reconnected with him through another NDE person, PMH Atwater.
Curious?
If you are struggling to remember, Robert Moss has said not to push it, especially when life is in transition. Perhaps we can play with an element of the last dream we remember. Start slow. Start light. We can make the intention to dream, prepare ourselves by keeping a dream journal nearby. So drop any mantra such as "I don't dream" or "I can never remember."
We can also re-enter the dream for a deeper experience, to gather information. Easiest when we are still in that sleepy state before we are fully awake, we can call up the primary image even later on, as the portal back in. Focusing on the breath and other ways of relaxation help us ease back into the dream. Robert Moss, in Dreaming True, invites us to ask two vital questions – What do I need to know? What do I need to do?
You and I, We're All Dreamers
We are all dreamers. We dream during REM and even throughout our sleep. Many kinds of dreams exist. In some, we may be conversing with our ancestors. We can dream serial dreams, which we can see from our dream journal. When we dream, we are not limited to our physical body. We travel and connect with others, other dimensions, our higher selves. Being active dreamers, we can receive helpful information about our own lives, and even about our cosmic reality and spiritual purpose. A conscious navigator in our multidimensional world!
Dreams are organized by the future, rather than the past.

Robert Moss
Dreams can be rehearsal dreams, to prepare us for an event in the future. In our waking ordinary reality, we tend to block out our intuition and other information. The practice of dreamwork hones our skills to discern the literal and symbolic elements of a dream, builds our personal dream symbology dictionary, and trains us to better interpret our dream to live as a conscious navigator in a self-directed life.
I first heard about Robert Moss from The Shift Network. Synchronistically, he has another upcoming course – The School of Dream Growing. This 9-week course starts on Wednesday August 7 2019 and is designed to teach you techniques to take you to the Imaginal Realm to find what is it that you want to create in your life. This means to be alert to the signs and symbols in everyday life, connect to guides and your higher self, call back your magical child, by becoming what he has termed Kairomancer. "Someone who is poised to catch the messages in special moments when synchronicity is in play and to take action to seize the opportunities those moments present." As a Dream Grower, you can also help others retrieve their dreams and lost soul parts.
I've done many Shift Network courses and have found them helpful, interesting, and eye/mind-opening. You have access to the recordings and PDFs so you can go back again.
From this course, you will:
Learn the nine secrets to unlocking your imagination and bringing your soul's wildest imaginings to life
Discover that your greatest imagineer in your life is your inner child, who has all the imagination you'll ever need
Learn that when you can visualize what's blocking you from living your dreams, you can finally move forward to manifest them
Discover powerful ways to bring your dream "imaginings" of the night into the light of day and start to truly live them
Experience a guided journey to your own unique Imaginal Realm to discover an inspiring soul image for growing a dream in your waking life
Here are your bonuses for this course :
Journey to the Blue Lake of Healing
Journey to the Magic Library
Waymaking: Journey to Grow Your Vision for a Richer, Life
Active Dreaming Toolkit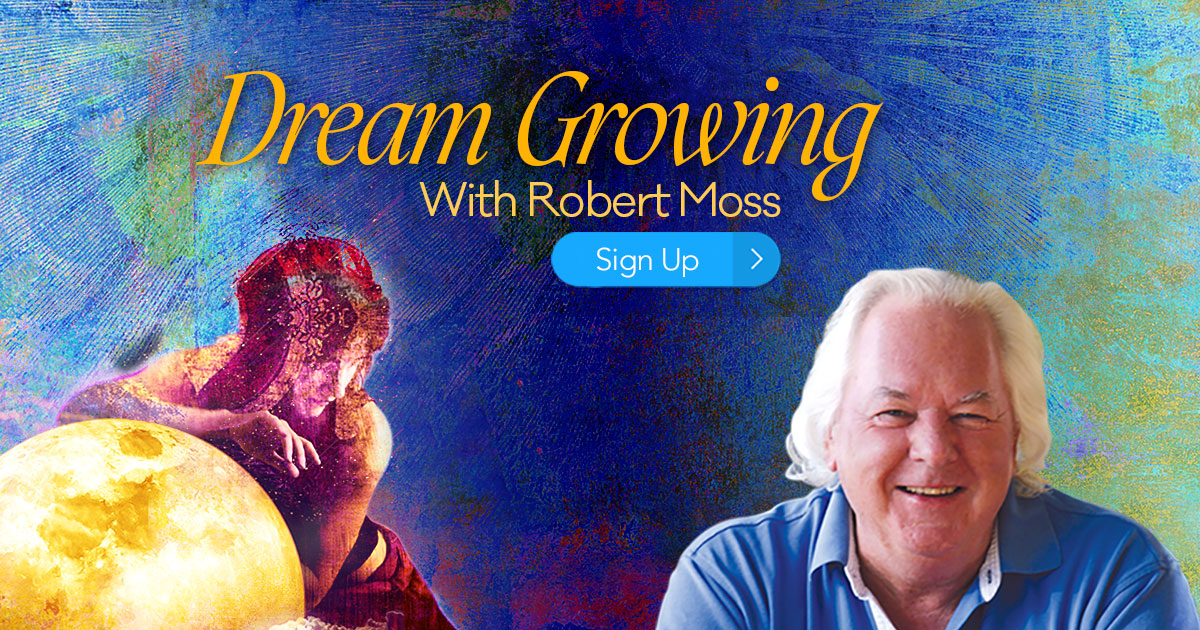 Affiliate disclosure : This article contains affiliate links. When you purchase through them, What Therapy earns a commission which supports our work to provide you with information to enhance health, wellbeing, and meaning. Join us and let's all be our own conscious navigator.