The Arcturian Healing Method by Dr. Gene Ang in Singapore October 25 to November 3 2019
About Dr Gene Ang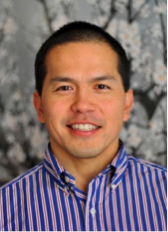 Dr. Gene Ang, PhD created the Arcturian Healing Method out of his experience with various energy modalities and his direct connection to the Arcturians.
Dr. Gene Ang received his BA from Stanford in Human Biology and Philosophy/Religious Studies and earned his PhD from Yale in Neurobiology. After more than 15 years of training and facilitating healings, Gene has now combined this knowledge into the Arcturian Healing Method.
☞ our interview with Dr Gene Ang
About the Arcturian Healing Method (AHL)
The AHL is a complete energy healing training consisting of 8 levels so far. The techniques and transmissions guide each participant to help deepen their current level of healing abilities. This modality can be used for healings by itself or combined with the healers' current set of energies, attunements, and techniques learned from other modalities.
Gene's attempt is to combine the best knowledge and all energy modalities, current ideas in quantum physics and the sciences where applicable, and the spiritual connection to Higher Beings and the Arcturians in particular.
Many participants learn AHL for self-healing and inner spiritual development.
AHL events will take place from October 25 to November 3, 2019 in Singapore at the Swiss Club (Edelweiss room). Visitor parking is located past the guard house, to your right after the entry barrier. Please bring a yoga mat if you prefer to lie down, a shawl or blankets because of the air-con, pillows, meditation cushion, and eye covers. Water will be available. Lunch and beverages can be purchased at Pergola restaurant.
Swiss Club
36 Swiss Club Rd, Singapore 288139
+65 6591 9420
For more information or to register, please contact Katharina at katharina.brennanhealing.sg@gmail.com or +65 9777 0155.
Quantum Spoon Bending
October 25 2019
6.30 – 9.30 PM
S$ 75
You will be taught several energy and quantum techniques to bend spoons and forks – food for thought about energy fields and reality.
Level 1 (1 day)
October 26 2019
9.00 AM – 9.00 PM
S$ 500
The Arcturian Healing Light (AHL) attunes participants to a broad spectrum healing frequency called Arcturian Healing Light (AHL). In addition, participants will learn 10 quantum healing techniques to complement the AHL during healing sessions.
Level 2 (1 day)
October 27 2019
9.00 AM – 9.00 PM
S$ 500
The Galactic Encoding attunes participants to 4 more healing frequencies that work with aligning people with their higher self, healing the nervous system, working on the the cellular and DNA level, and balancing the endocrine systems.
Level 3 (2 days)
October 28 and 29, 2019
10.00 AM -6.00 PM
S$ 640
The Arcturian Platform initiates people to working directly with the Arcturian dimension, to working with powerful Arcturian Healing guides in the form of dragons, and to working with frequencies associated with the Earth.
Groundlessness: Contemplating the 6 Bardos of Life
October 30 2019
6.30 -9.30 PM
S$ 50
This evening is both a prelude to the Death, Dying & Afterlife Intensive and also a standalone Lecture. We will explore what advice, practices, teachings, and books will help me prepare for the death transition and afterlife.
We will explore 3 broad areas:
(1) meditation practices preparing for death / subtle body anatomy involved in the death process / regular meditation practice to prepare for death / what is the practice of transference of consciousness
(2) the in-between state (between death and new rebirth) / what are the in-between states (6 Bardos) / what should one do in each in-between state / practices for the in-between state
(3) how can I help those who have passed / best practices for the living to do for those who have passed? / basis of such practices i.e. Tibetan Book of the Dead? / what is soul conduction?
No prerequisites: bring yoga mat, pillows, blankets, meditation cushion, notebook, pens/pencil, and eye covers as you want and need.
Death, Dying & the Afterlife Training Intensive (4 days)
October 31 to November 3 2019
S$ 1140
In this training participants will learn and explore those states of consciousness in the dying and afterlife periods.
Drawing on extensive knowledge in various spiritual and shamanic traditions, participants will learn the areas in the subtle body to focus on during the dying period in order to affect the best possible transition (transference of consciousness).
Also, participants will learn how to do this for others who are dying or recently passed in order to help them during and after this transition period.
The second half of the training will explore directly those areas of consciousness inhabited after one has passed from the physical body. Shamanic traditions call this the destiny of souls. Participants will learn to lead the deceased to these safe areas of consciousness who might be lost in order to continue on their journey through life (soul conduction/psychopomp). A strong motivation of service and compassion is the only prerequisite.
• learn and experience the dimensions of consciousness where you will go after passing from your physical body
• learn a framework to understand the different state of consciousness we experience in life, death, afterlife, and rebirth (the Bardos)
• learn and experience how to guide those who have passed but are lost, into appropriate realms in the inner world to continue their soul's journey (soul conduction)
• learn the meditations and energy structures in your subtle bodies involved in the death process.
• learn and practice the meditative techniques to guide your consciousness through meditation to higher worlds
• learn how to guide others who are passing or recently passed to higher worlds through meditative techniques.
• learn and practice the mechanisms leading to your next rebirth or navigation in the inner world after death.
• learn how to use meditation as a practice for the death, dying, afterlife, and rebirth process.
• learn how to use sleep as a practice for the death, dying, and afterlife process.
Day 4 of the training involves deeper levels of soul conduction work and helps souls lost or entrapped in space of consciousness not conducive to their well-being or future evolution. In this training, we will go over the following topics and perform additional journeys of soul conduction to aid these souls on their spiritual path.
• Working with the Upper and Lower Inter-Worlds: What they are and how to help souls in this location in the Inner Worlds.
• People locked into astral spaces due to deviant spiritual practices.
• The concept of the Eighth Sphere and how to help souls located in this astral space and dimension.
• Helping people held in their own thought form shells known as shell heavens and shell hells.
• People held in lower astral dimensions because of their resonance with highly physical based viewpoints and resonance with these types of spiritual beings.
Prerequisites: No prerequisites. Some shamanic journeying experience helpful.
… you cannot run away from death, you cannot stop death with your wealth, through your magic performances or recitation of mantras or even medicines. Therefore, it is wise to prepare for your death.

The Dalai Lama