February 16 2018 marks Day 1 of the new Chinese year. This is the Year of the Earth Dog.
What are the qualities of Earth Dog and what does next year mean? What may be the challenges and where is the flow?
In this world of seeming chaos and overwhelm, having practices and tools to centre, ground, align, and elevate is fundamental to our health and well-being on every level, and in turn, the health of our family, and the greater environment.
Would you like strong foundations and effective ways to navigate change and build resilience to meet the world with clarity, passion, and energy?
The Welcome Earth Dog e-course brings to you east-west and ancient-modern insights, technology, and discoveries for a pancultural journey. Over 11 daily emails from February 4 2018, anchor core concepts and play with diverse perspectives through this thoughtful and heart-based course created by 10 complementary practitioners and coaches based around the world.
Why the Chinese New Year?
For some people, 1.1 arrives rather too quickly on the heels of festivity. The holidays are often busy and family time can trigger old patterns. Perhaps too demanding a time to get clear about your intentions for the new year.
Chinese New Year which follows the lunisolar calendar always falls on a New Moon. THIS is the time to plant seeds and intentions. Plus each cycle is a fresh opportunity for us to align more wholeheartedly with our true heart's desire. You can re-affirm your 1.1 intentions with the Chinese New Year.
Traditionally preparations for the Chinese New Year starts about one month before. This includes cleaning the home of dirt, grime, and broken things, filling it with bountiful food for family and friends, and decorating with symbols and colours to attract abundance, health, peace, and longevity. As Confucius teaches, "success depends on previous preparation." Thankfully modern appliances make cleaning and cooking speedier.
Instead of one month, we have chosen 11 days for the Welcome Earth Dog e-course to draw on the energies of 2018.
WHO IS THIS E-COURSE FOR?
If you —

– feel dissatisfied
– feel what you have been doing is just not working anymore
– would love to clear your obstacles to abundance, relationship, and well-being
– are ready for more sparkle in more areas of life
– need more energy to do all the things you love and be with the people you love
– love to enjoy greater well-being, emotional balance, mental clarity, and self-love

– wish to create practices and habits that support where you want to be and how you want to feel
– want to explore energy medicine and other eastern or traditional systems in a grounded and practical way
– have been curious about integrative work and modalities
– wish to live a more fulfilling, abundant, and purposeful life
– are ready to experience MORE…
Course Content
Course Format
WELCOME EARTH DOG is delivered to you over 11 daily emails. You will also receive a PDF of the email content, plus bonus and resource material.
The emails include theoretical and practical information from the disciplines of Jin Shin Jyutsu, Grinberg Method, Elemental Yoga, Astrology, Numerology, Tarot, Nutrition, brain science, emotional resilience, and wisdom traditions. This is a fantastic opportunity to explore these modalities and perhaps deep dive through one of these entry-points to greater vitality and alignment.
Topics include abundance, presence, health, groundedness, healthy comfort foods, spirituality, emotional intelligence, and more.
So, yes, this e-course is not only for people who identify as Chinese ethnically, culturally, and experientially. We are, after all, a global village.

This is box title
Welcome Earth Dog e-course $69 SGD
---
Creators of Welcome Earth Dog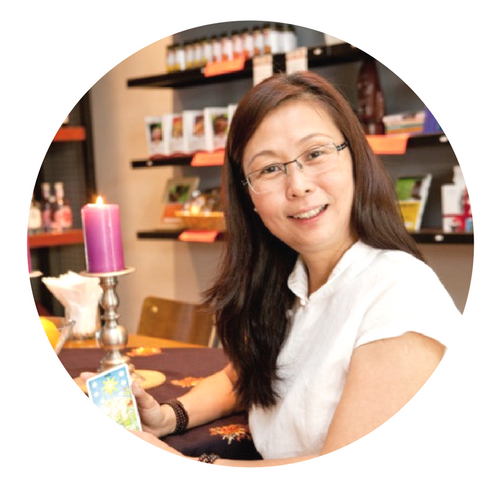 Adrienne Tan
Adrienne Tan first discovered the Tarot nearly three decades ago and since then the Universal Waite card deck has been her chosen system for guidance and consultation. Over time, she developed her Body-Mind-Soul Alignment method to provide heart-based advice to her clients for them to lean into their strengths and gain confidence to deal with the difficulties in their lives. She is also a Bazi and Fengshui practitioner.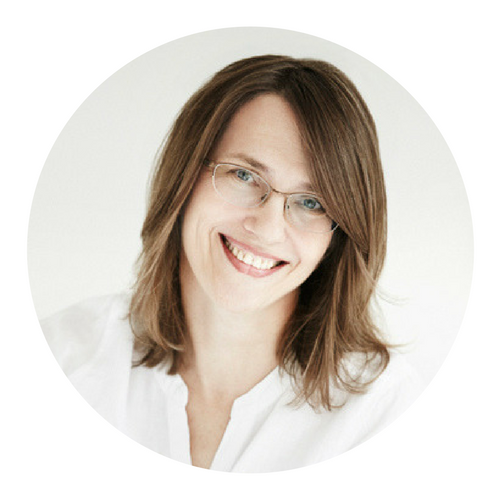 Antoinette Biehlmeier
Antoinette is a multi-disciplined complementary health practitioner and coach with a desire to accompany clients on their journey to discover who they are and what their purpose is in life and to live their unique potential. Her approach is to help them let go of beliefs that restrict rather than allow for personal growth so that they can uncover and draw on their inner strength to make the necessary changes.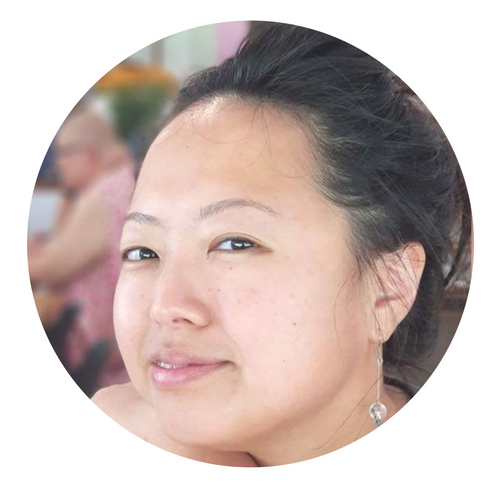 Diana Ng
Diana's movement explorations are in support of a deeper embodied and felt experience. Drawing from multiple traditions and mother nature, she offers a range of practices in awareness through The Elemental Practice.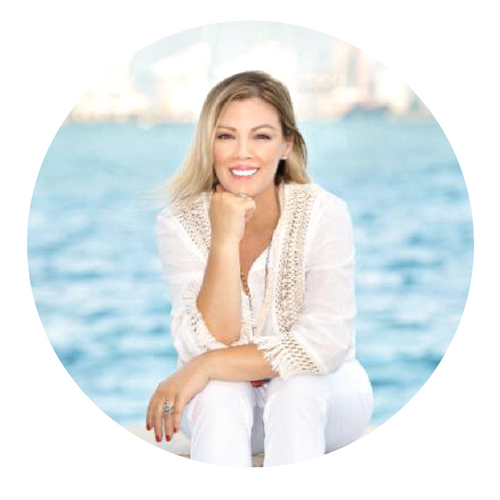 Fiorella Velarde
Fiorella Velarde, M.S; M.Ed, Florida-based psychologist, educator and trainer, is committed to creating value with emotional intelligence by assisting organizations and individuals to reach their full potential in her role of Senior LAC Consultant with Six Seconds, The Emotional Intelligence Network.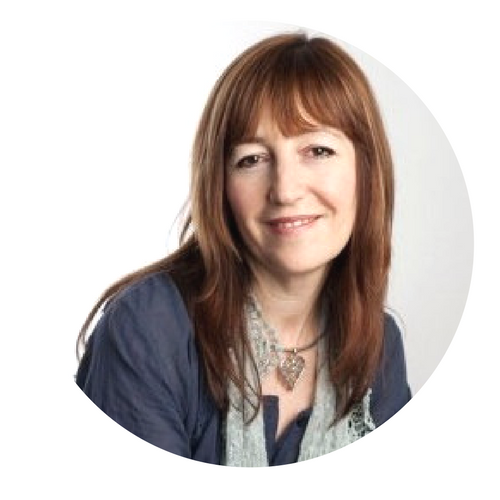 Julie Ann
Julie Ann is an Author, Intuitive Healer, Spiritual Coach, Workshop Facilitator, and the creator of the "Seeing 11:11 – A Global Vision" Daily Intention Project.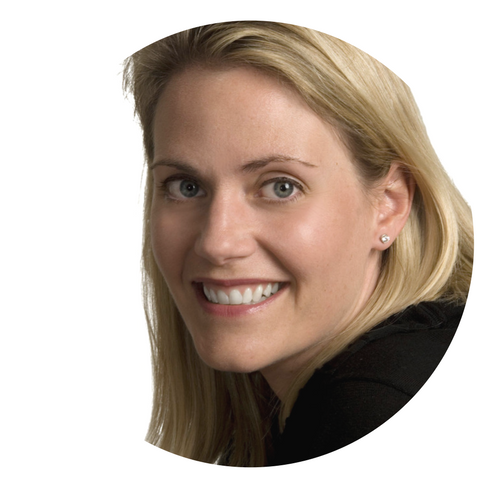 Julie Bolduc
Julie has over 25 years of experience in complementary healthcare, wellness coaching, and energy medicine. She is very passionate about helping her clients from around the world work through difficult health challenges as well as teaching them to access their inner power.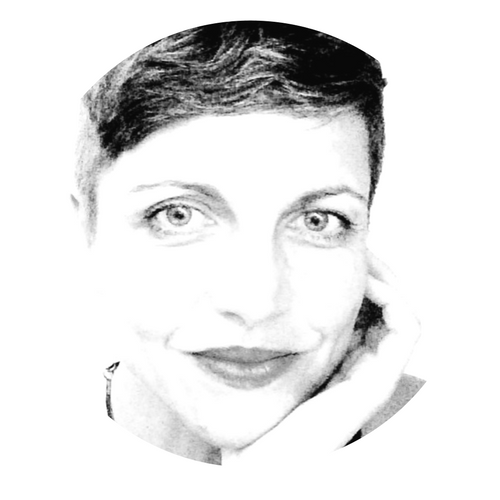 Nicole Gilg-Geymayer
Nicole is a somatic coach trained in yoga and the Grinberg Method, which teaches people how to recognize and change patterns that keep them from being connected and alive. Now based in Munich Germany, Nicole also had a practice in Denmark and Singapore while living overseas.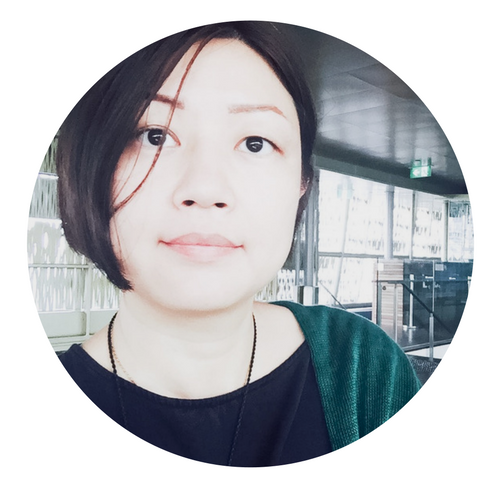 Sandra Shih
Sandra is the Editor and lead writer of What Therapy, a Jin Shin Jyutsu practitioner for humans and animals, and a certified HeartMath Trainer.Sandra enjoys exploring patterns, archetypes, mythology, transformational philosophy and weaving symbology into creative expressions.
.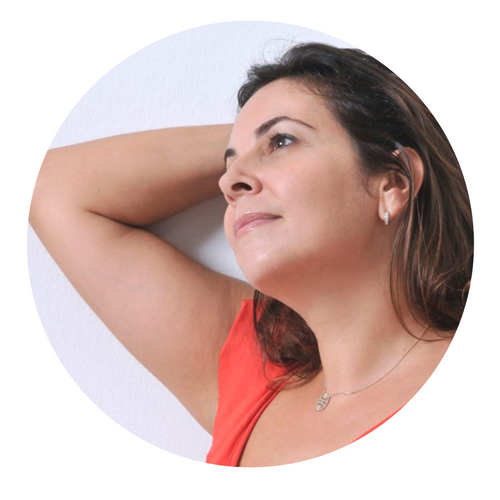 Valerie Marin
Valerie is a foodie and loves to cook. As the founder of Pure Vitality Nutrition Concepts, she works with individuals and families to create a healthy balance between food and life. Through a focus on cognitive and behaviour change, healthy eating habits are established and maintained for life. Good Nutrition combined with Wellness Coaching assists people achieve their health goals and maintain them. She believes enjoying food is crucial to a happy life, optimal health, and wellbeing and is passionate about what she does.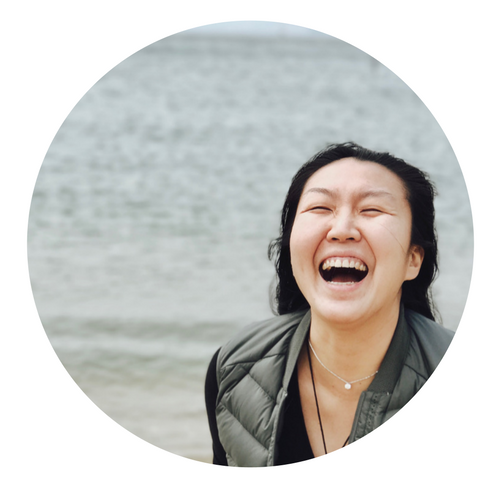 Yvonne Lau
Yvonne is a seeker and an adventurous soul who calls Hong Kong home. She offers BodyTalk sessions, with a background in multiple disciplines, and teaches the wisdom of the 13 Moon calendar, facilitating conversations about how our concept of time informs how we live our life.

Bonus Materials from Guest Contributors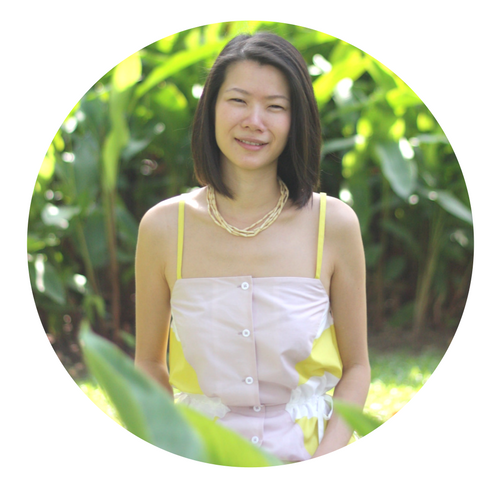 Olivia Choong
Olivia is a gardener, nature lover, and believer of a sustainable society. She writes about gardening and sustainable living on her blog – The Tender Gardener and raises awareness of environment-related issues through a non-profit environmental society, Green Drinks (Singapore), where she is the President and Co-founder.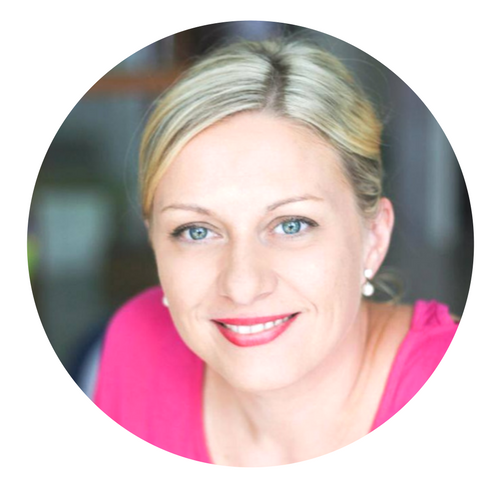 Pavla Williams
Pavla is a mother of two and having a safe environment is extremely important. As a sensitive person, she looks for effective tools to harmonize her surroundings, especially with increasing EMF. She herself uses orgonites in her own home in Singapore and on mobile devices and has helped countless people find greater ease with these fantastic and beautiful tools.