It's the holiday season and for many people, it's a flight out somewhere. Home to be with family. Off to some exotic locale for some R&R.
Travelling any time of the year can be full of anxiety for many people. Heading out during holidays can mean making more adjustments for smooth travels. We have the extra aspect of a Mercury Retrograde (December 19 2016 5.56am Eastern, 2.45am Pacific Time, and 5.56pm Singapore/Hong Kong time). With Mercury going direct January 8, 2017, this retrograde may be bracketing your travel plans. Mercury Retrograde, howevur, does NOT mean your plans are all going to fall apart. It just means mindful, extra on-the-ball, and probably checking your reservations twice. Don't forget to breathe.
We've put together some wellness tips to help make your journey well worth the destination.
What to Do Before You Travel
* Hydrate, hydrate, hydrate (lots of filtered water, electrolytes; try coconut water).
* Prepare snacks for the flight. Skipping airplane food is best; otherwise pre-order a non-dairy plant-based meal. This is easier for the body to digest and process especially under stress.
* Confirm an aisle seat to make getting out of the seat easier. Regular movement helps circulation. Even doing seated stretches and standing up are good if you prefer the window seat.
* Pack a tennis ball (to roll out your back and feet while on the plane)
* If you are prone to constipation, opt for low carbs now.
* Get rested. Don't overtire yourself which lowers your immune system.
* Prep your play list of music that is relaxing (for sleeping and when you are getting through an overcrowded airport and perhaps dealing with delayed flights. It's pretty snowy in many parts of North American right now!) and uplifting (to help keep in a positive mindset to deal with frustrating moments, which may be more common during holiday travels.)
---
Things to pack:
* Epsom Salts
* Tennis ball
*
B12
(to help your liver to detox it all). Other good stuff for liver – dandelion tea, burdock tea.
* Tissue Salts (Ferrous Phosphorus when you start feeling off)
*
The BioGeometry Signatures Mandalas Colouring Book
. These mandalas are not only meditative to colour but represent the energetic patterns of the body's organs. By focusing on them while colouring, a person releases stress and harmonizes the body.
Be sure to print this one off. It's one of the newest ones, created by the creator of BioGeometry, Dr Karim and Biogeometry instructor and teacher Doreya Karim on the plane for electro-stress on the plane.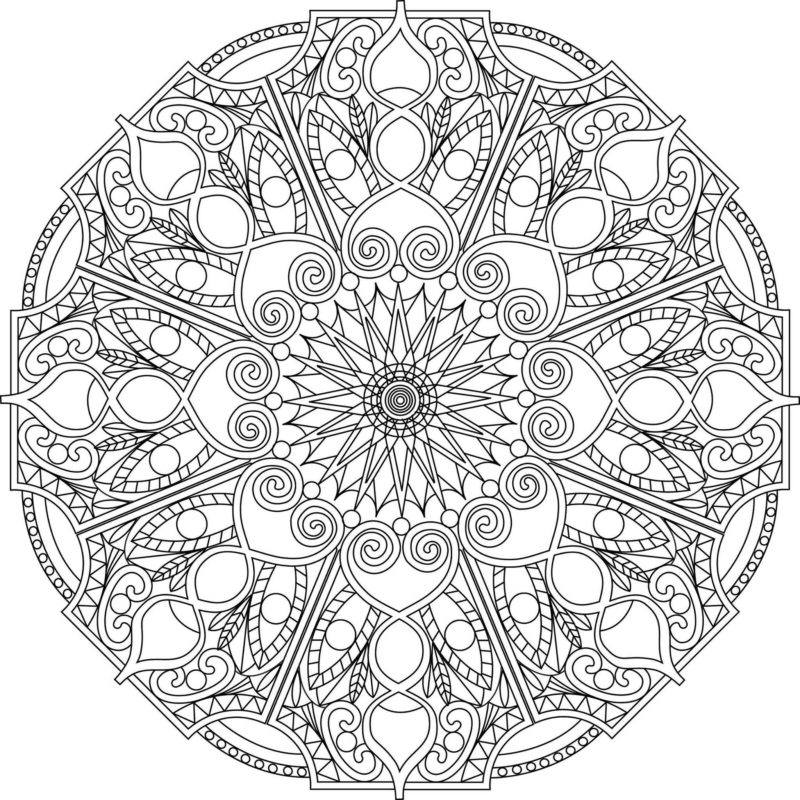 ---
What to Do On the Flight
* Hydrate, hydrate, hydrate. Because dehydration registers as stress in the body, which further dehydrates the body. Read about hydration here.
* Take your magnesium (promotes relaxation) before take off.
* Stretch and move.
* Hold your fingers (a Jin Shin Jyutsu self help technique to minimize jet lag; hold each and all the fingers of both hands as much as you can on the flight)
* Apply your cream as the air on planes is very drying.
* Meditate. (Check out Sounds True 75% off Holiday Sale on Meditation Titles. Download it for your flight!).
* Do breathing exercises.
* Sleep.
* Colour the BioGeometry Signatures mandalas.
What to do after you land
* Hydrate, hydrate, hydrate.
* Get outside and walk around (best to land during the day in the new time zone to sync up with the local day/night cycle).
* Take it easy so not to compromise your immune system.
* Turn in early and black out your room to help reset your clock.
* Take magnesium and Epsom Salt baths for relaxation.
* Detox radiation by boosting your consumption of chlorella, spirulina, kelp, parsley, and coriander, broccoli, zinc, tumeric, etc. Wild foods, especially wild blueberries, are fantastic for pulling out the radiation (that's not only from flying and x-rays). Toss some dandelion greens onto your salad or make some dandelion tea.
* Put a drop or two essential oil in a cotton ball and put it in an air vent.
* Bring a Biogeometry cube to energize your hotel room.
* Downward Dog, Child's Pose, and Legs Up the Wall are great stress-busters.
Travel Tips for Moms-to-be
Singapore-based Canadian midwife Red Miller of Love Based Birth suggests skipping the champagne and hydrate, hydrate, hydrate! Use the flight to practice breathing and catch up on your birth book. Red's suggestions – HypnoBirthing, Birth Partner, and Active Birth). Move frequently – at last every hour. Magnesium helps promotion relaxation. If you haven't taken magnesium before, start with a small amount (like 400mg) because one intolerance symptom is diarrhea! Bring along epsom salts for an immune-boosting bath once  you've landed. And don't forget to pack your medical records and a note from your doctor saying it's okay for you to fly. Check the airline to see what its regulations are.
---
If you do happen to get stuck at the airport, make the most of it. Remember that guy who filmed himself lip syncing to Celine Dion's All By Myself? Watch it here. So many airports now have great facilities. Yoga rooms. Napping rooms. Sleep pods. Napcabs. Snooze Cubes. Showers. Gardens. Spa. Cultural activities. Ice skating. 24-hour food. And yes, free wifi. The top 15 are Singapore Changi, Incheon Intl Airport, Munich Airport, Tokyo Intl Haneda, Hong Kong Intl Airport, Centrair Airport, Zurich Airport, London Heathrow, Kansai Intl Airport, Doha Hamad Airport, Narita Intl Airport, Frankfurt Airport, Amsterdam Schiphol, Vancouver Airport, and Helsinki Airport.1
Other stress-busting suggestions – Jin Shin Jyutsu (hold all your fingers), TRE, asanas, meditation, stress balls, hydrate, HeartMath, knitting, and check out these articles on stress.
Enjoy your holidays!
---