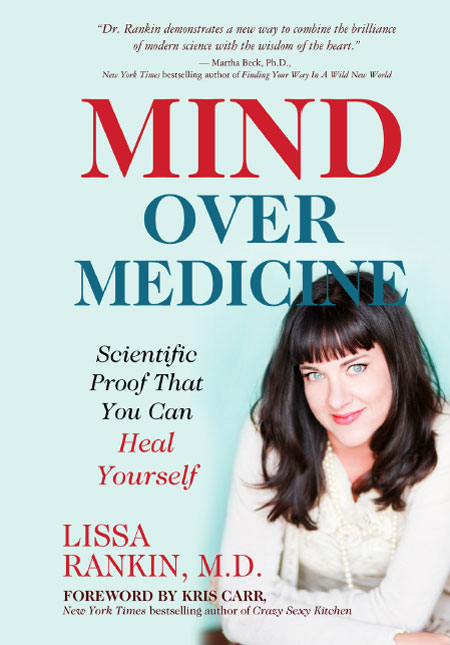 Mind Over Medicine: Scientific Proof You can Heal Yourself
by Dr Lissa Rankin, MD
Dr Rankin's latest book exploded onto the scene a few months ago. The promotion campaign was a blitz across all media. Interviewed by just about everyone – Oprah, Gabrielle Bernstein, Jonathan Fields, Jessica Ortner and Dr Frank Lipman…in the United States all the way down under.
And there is good reason.
Dr Lissa Rankin is one of the burgeoning group of mind-body medical doctors out to bridge mainstream and alternative concepts and practices of wellness and well-being. Dr Oz. Dr Mercola. Dr Weil. Dr Sinatra.
A New York Times bestseller, Mind Over Medicine was definitely well-received. People are simply feeling let down by the healthcare system. It is getting increasingly expensive. Drugs have complicated and numerous side effects. The information out there is confusing. The fine print was getting out of control.
More people are just ready to hear Dr Rankin's message and the message of the mind-body community.
But what is her message?