When we think of the word resilience, we think of springing back. Recovering from a difficult situation physically, emotionally, mentally, and spiritually. With tenacity and will-power. Or with humour. Well, hopefully with humour.
There is a sense of toughness perhaps. Coming back to fine form, after being twisted and bent.
According to the Institute of HeartMath, this is but one part of resilience. Their definition is more comprehensive. Resilience is an inner battery that you can recharge to deal with challenging situations after the fact, and also to prepare for them beforehand and to adapt to them.
Why Is Resilience Important?
The ability to bounce back gives us courage to face the difficult, the shadow, and the unknown. It gives us hope that the world, despite the images and verbiage of  "all that is wrong", is actually alright. That, despite poverty, GMO, Ebola, rising rates of this or that, and countless of other things going on, we are on the right track. We have tools and we have working solutions.
Is it that more things are wrong or is it also our awareness and the way and speed we communicate today that are highlighting issues more than before?
Resilience is about having the energy to come back again and again to the place where we can deal with what is going on and choose something different. This inner capacity gives us resolve and strength.
For many of us, our schedule is packed but often the reason things do not get done is not from a lack of time, but a lack of energy. The bandwidth is simply not there.
When we are "running on fumes" or feeling "drained" even if we do have the entire day, that one simple task will seem like an insurmountable summit. When energy is low, it affects emotion, clarity in thought, and ability to action. When our energy level plummets, it also affects those around us because we are more likely to overreact, unable to make good decisions or any decisions, and are just generally more stressed out.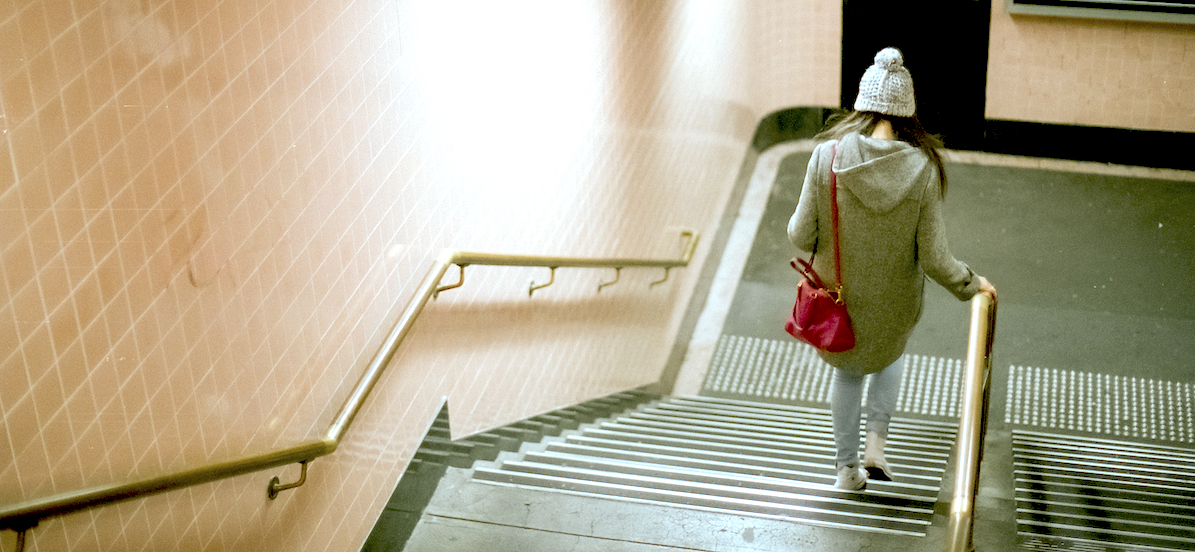 How Do We Build our Resilience?
It is about energy management. This means we ensure we charge up and minimize leaks and other depletion.
One of the best ways to renew our energy reserves is through regenerative sleep. This is the time our body heals and repairs. Eating nourishing and energetic foods is another way. Breathing fully and completing also helps bring in life force. The Institute of HeartMath teaches various techniques including heart-centred breathing, which is focusing on your heart area while breathing into and out from there. For most, it will mean slowing down and deepening the usual breathing rhythm.
Sleeping, eating, and breathing are activities that need to happen so let us make these as renewing as possible. This also means not overtiring ourselves with, for example, too much sitting, too much (any?) exposure to the media and any sources of negativity or using too much technology.  (Side note: there are Breatharians and Sun Gazers who require no physical food)
We can also recharge by grounding. Being connected barefoot to the earth's natural frequencies is immensely beneficial to our health. Earthing comes highly recommended by wellbeing gurus like David Wolfe.
Finding and plugging energy leaks is also important to do. No matter how much we renew ourselves we will never be quite 100% if we have holes in our system. To be honest, this is not always so simple as where we allow our energy to drain out has likely been happening for such a long time that we are no longer conscious of it.
We may have allowed others to manipulate us emotionally or abuse us physically. If we have grown up within these patterns, we are less likely to be able to identify them as unhealthy. We may have justified and defended the perpetrators, for many reasons. For these situations a professional such as a psychotherapist or a somatic practitioner may be helpful to identify areas to work on.
One of the most common times we deplete is when we get angry, even if we may feel a surge of power at the moment. Is this sensation just a reconnection to your voice and your own feelings? This is not to say not to get angry but there are constructive and productive ways of expressing anger and there are destructive and unproductive ways. So often a shouting match or temper flareups are triggered not by the situation at hand, but by some buried issue and that is the danger.
Not allowing yourself to feel outraged and hurt will only block the natural flow of energy within your body and other systems. The most important person to be honest with about how you feel is yourself. It is not always possible to engage in conversation with the other party. Simply writing but not sending a note to them can be a helpful tool.
When we do not deal with how we feel or with a particular situation, their effects continue on. These crossover effects, whether as stress or resentment, are a source of energy leaks. Something small, like a pebble in your shoe, will feel like a huge rock. And sharp.
Every time you make REPEATED contact with aggravating tasks and situations, you make a conscious or unconscious choice to endure (the root of the word endure is 'to suffer',) and to settle with less-than-ideal. This kind of aggravation triggers resentment and bad ju-ju.

Danielle LaPorte, Get Immediate Relief:Energy Leaks + Enlightenment
Dr Christiane Northrop says to call back your spirit and parts of you that have been caught in time by using the power of your will and intent. The affirmation she suggests is "I am always being divinely guided toward my highest good on all levels. Divine love now dissolves everything that is not on my divinely designed path."1
The first step in building resilience is understanding that energy management is possible.
We are not at the whim of energy fluctuations. Well, not completely anyhow.
We are surrounded by energy and while we can somewhat moderate the man-made frequencies by turning off our routers at night, we still exist on a planet moving through a solar system moving through a galaxy moving through a universe moving through multiverses. Spatially. Dimensionally. We are affected by solar flares and the massive energy that is coming into our planet at this time. Technology is impacted, and so are we. We are energetic.
Being mindful of how we are expending our energy and how we can better utilize and direct our energy is a key tool in our management protocol. By replenishing our inner battery and our energetic reserves, we can build up our resilience, allowing us to face, adapt, and recover from stress and adversity.
---
1Healing Energy Leaks by Dr Christiane Northrup