They say dogs are "Man's best friend" so when we relocated from Bermuda to Singapore, it was not a question of if she was coming with us. It was all about the how. In this article, I will share my experience of the how.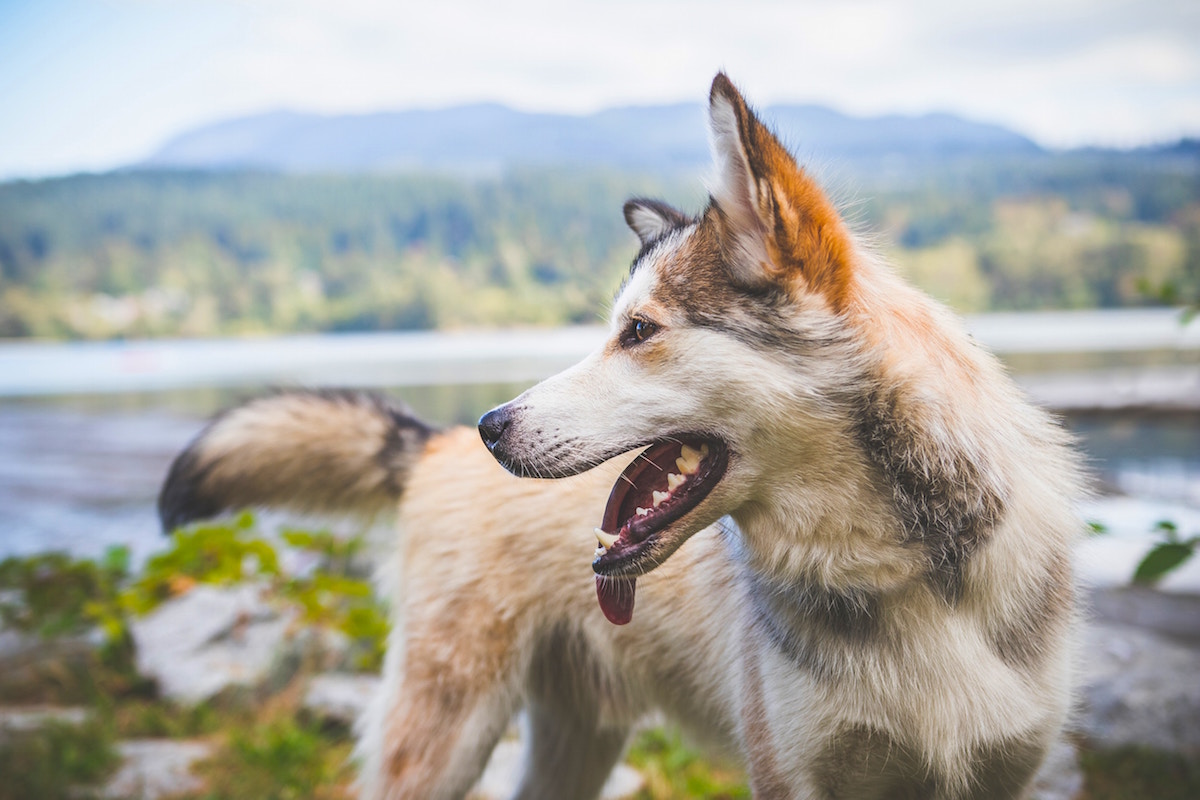 Bringing Your Dog to Singapore
The thing about Singapore, and you may have heard about it, is that Singapore is very efficient and convenient. The AVA website is where you can find all the info you need for importing and exporting your animals. You can even put in your country of origin, the type of animal, the age of your animal, and your date of arrival to get a timeline of everything you need to get done to ensure all the paperwork, tests, and vaccinations are in good order.
Pet Movers?
It is definitely do-able to arrange the move yourself. When we brought our dog to Singapore, we did hire a pet mover to help us get her "processed" for the quarantine. We handled everything on the Bermuda side and reserved a spot at the quarantine centre ourselves. (Do this as soon as you can since the spots fill up!)
For our move to and from Hong Kong, we also did the paperwork and the move ourselves. Getting to Hong Kong was somewhat more daunting, with a big dog. Animals have to enter Hong Kong as cargo. Our dog had to be inspected and then dropped off at another building.  We did a few rounds looking for the right building and it took two strong men to haul her (inside her huge crate) in and out of the taxi!
When we picked her up at the Hong Kong cargo warehouse, we were met with this (don't tell her) hilarious sight of our dog and her crate forklifted.
Many people do hire pet movers for the whole process, which can include taking your dog/cat for their scheduled vaccinations, providing a properly-sized crate, taking them to the airport, and delivering them on the other side.
Quarantine?
Singapore is not rabies-free even though it requires the quarantine of animals coming from places other than the United Kingdom, Australia, New Zealand, Republic of Ireland, and United Kingdom. If you are coming from countries with a low risk of rabies such as Hong Kong, Japan, and Hawaii and Guam of the United States (category B countries), you can forgo quarantine if your animal's blood test shows acceptable rabies antibody levels at least one month after vaccination and this is maintained by regular vaccinations.
When we returned to Singapore from Hong Kong, this is what we did for our dogs and thankfully their levels were high enough. We were a bit worried as Lou's test in Bermuda was a fail! So no quarantine coming back to Singapore and it was straight home from the airport. Phew!
(We dismantled their crates and hired a taxi van.)
Another thing to know about Singapore is that it does have a list of dog breeds that are not allowed for import into the country.
Aside from this list of breeds, do check with your airlines as many do not transport snub-nosed dogs.
Preparing for the Move
How you handle the move for your animals depends on your animals' temperament and yours. If there is any possibility of anxiety by either your animal or any member of the family, it is best to start a regime of flower essence, such as the Bach Rescue Remedy or 5-Flowers from FES. You can also use other ways to help your animal and yourself be more settled and calm about the move, including Jin Shin Jyutsu, BodyTalk, Animal Communications, and Reiki.
If your animal is not crate-trained, it is best to start right away. How an animal takes to a crate varies. Fortunately both our dogs came crate-trained and we bought their crate ahead of time to remind them what a crate was, and yes one of them was rather tentative about it. There are many resources on how to crate-train properly and the key is to do it step-by-step since rushing it can cause difficult setbacks. The idea is to make the crate feel like a safe space for them.
Our dog was not only physically strong; she was strong-willed and a crappy walker. I quit my job for December in preparation for our move in February and one of my primary tasks was to get her up to speed. When we adopted her from the Bermuda SPCA, they were walking her with a halti but she got used to roaming our large garden and running on a long leash down the railway trails and on the beach.  She was our spoiled "first child".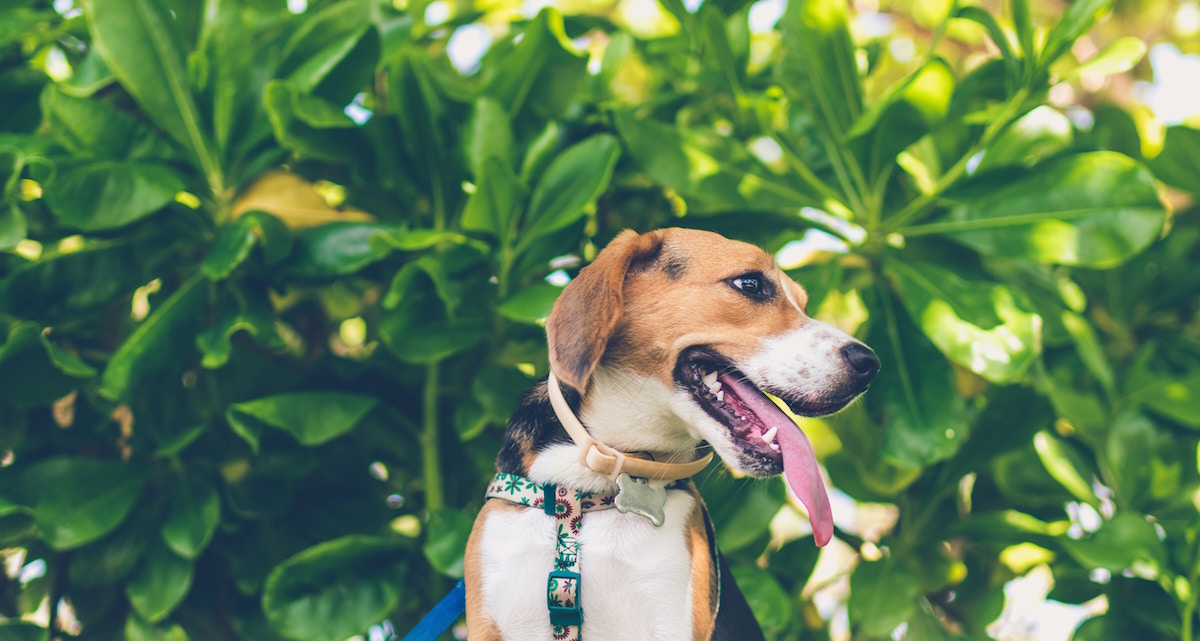 Prepping the Crate
For our dogs, we padded the crate with wee-pads and layers of towels plus a sweatshirt we slept with to get our scent onto it. We read it was reassuring for the animal.
I have since heard good things about Dry Fur which we did not know about back in 2006. If you have a cat, consider getting the Safe & Sound Cat Crate Liner from Pet Acoustics. This liner is meant to absorb the vibrations which cats are very sensitive to because of their small size. This may also be a good idea for dogs.
I also sprayed the crate with flower essence just before heading out to the airport and before the airport handlers took the crate off to board. Perhaps you prefer to diffuse some essential oils such as lavender beforehand.
Some people like keeping a toy inside the crate. If this is your animal's first time, it is best not to since you don't know how they will respond and even a soft toy could pose a danger in these circumstances.
On top of the crate, we taped a small bag of food and an extra leash and collar. Some people also place extra towels in a bag taped on top. We made a "Hello I am" with a photo of our dog, a message from her, the flight number, and the itinerary. What we found was that people did read the message, called her by name, and spoke with her.
For our first move to Singapore, we also taped a bag with her favourite toy. We thought since a complete stranger (the pet mover agent) was picking her up from the airport, we wanted her to have something familiar and beloved waiting for her.
Be sure to secure the kennel to keep your animal safe. The airline staff usually checks on this.
The Flight
We gave our dog her last meal before traveling about six to eight hours beforehand. We don't want our animals to have a full stomach in case of nausea. Vomiting and stress is not a good combo.
We gave her some water and took her for a final pee at the airport, and for one final look at the paradise that was our home for years.
Our Bermuda-Singapore was not non-stop. We had a layover in New York and Frankfurt. At JFK, we had to pick our dog up at baggage claims. It took some sleuthing to find her, in some rather random corner. We took her out for a pee and fresh air…and lots of hugs and cuddles.
It was then that we realized her water bottle was leaking. We made sure to ask the ground crew in Frankfurt to check and to give her some water. They were super nice and told us how well she was doing. It is hardly surprising since dog ownership in Germany is known to be very responsible.
In fact, everyone was very helpful and friendly. I think there is still something novel about seeing a dog (and a large dog) sitting by the airport counter, checking in. Can you believe it only cost something like $250USD to fly her from New York to Singapore at that time? She was a 60-lb dog.
To put our minds at ease, when we boarded the plane, we let them know that we had our dog travelling with us. The flight attendants checked and confirmed for us. They even assured us that while it was freezing in our cabin, the cargo was climate-controlled for live animals.
Tranquilizers?
Some people wonder about tranquilizers since their animal is anxious. Some animals absolutely go berserk when they hear thunder and even when a storm approaches, to the point where they end up harming themselves. So the question of a tranquilizer is understandable.
I did research this and spoke with our vet who said that tranquilizing animals, especially cats, is highly not recommended. This is why starting flower essences ahead of time is a good idea. Starting with the Bach Flower Rescue Remedy or the Five Flowers helps "take the edge" off before giving a more customized remedy. For some animals, this first step can already do wonders. You can also speak to your vet about a herbal or homeopathic remedy that addresses the anxiety.
Landing in Singapore
We did not get to see our dog in Singapore until she was checked into quarantine. Our pet mover agent called us when he picked her up and was waiting for clearance, after she was taken into quarantine centre, and when we could visit. He also gave her some treats and her toy as we had asked. The Sembawang Animal Quarantine Station (10 Lorong Chencharu Singapore 769197) is closed on Sundays and holidays so keep this in mind when booking your flight.
Singapore Quarantine
Lou's quarantine was in the old and the then-new centre in Sembawang. I went to visit her every day that it was opened. It was a good way to get to know Singapore, going by train and bus. We booked the field, which is available for 15-minute slots, so she could come out of her indoor/outdoor room to stretch her legs. We tried to play fetch but the field was like a poop mine. I also learned how to do Tellington Touch on her. Sometimes we stayed inside and played tug, and of course we brought her treats.
When we finalized the quarantine reservations, we also found out the brand of dog food they used. We transitioned her to this food ahead of time to minimize any tummy aches which can happen if food is switched abruptly.
It was emotionally difficult leaving her every time, to be honest. Thankfully the month passed quickly. The caretaker at the old centre took a shine to Lou and we were happy knowing she was taken care of.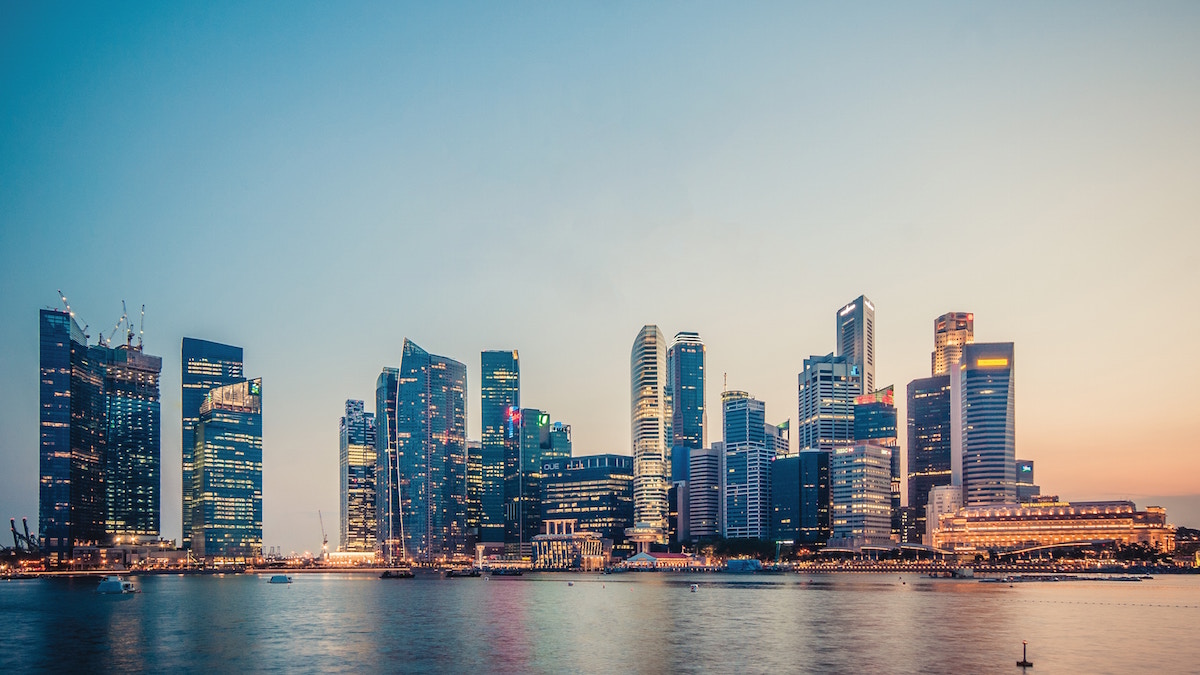 About Singapore
Many people wonder how dog-friendly Singapore is. Some people may even wonder where Singapore is. This city-nation is a sovereign state and it is not part of China as some people have thought. Since I moved to Singapore in 2006, the dog community has grown a lot and it has definitely become more dog-friendly, though still catering to smaller dogs. This is understandable as there is a size (and breed) restriction for HDBs, where the majority of Singaporeans live.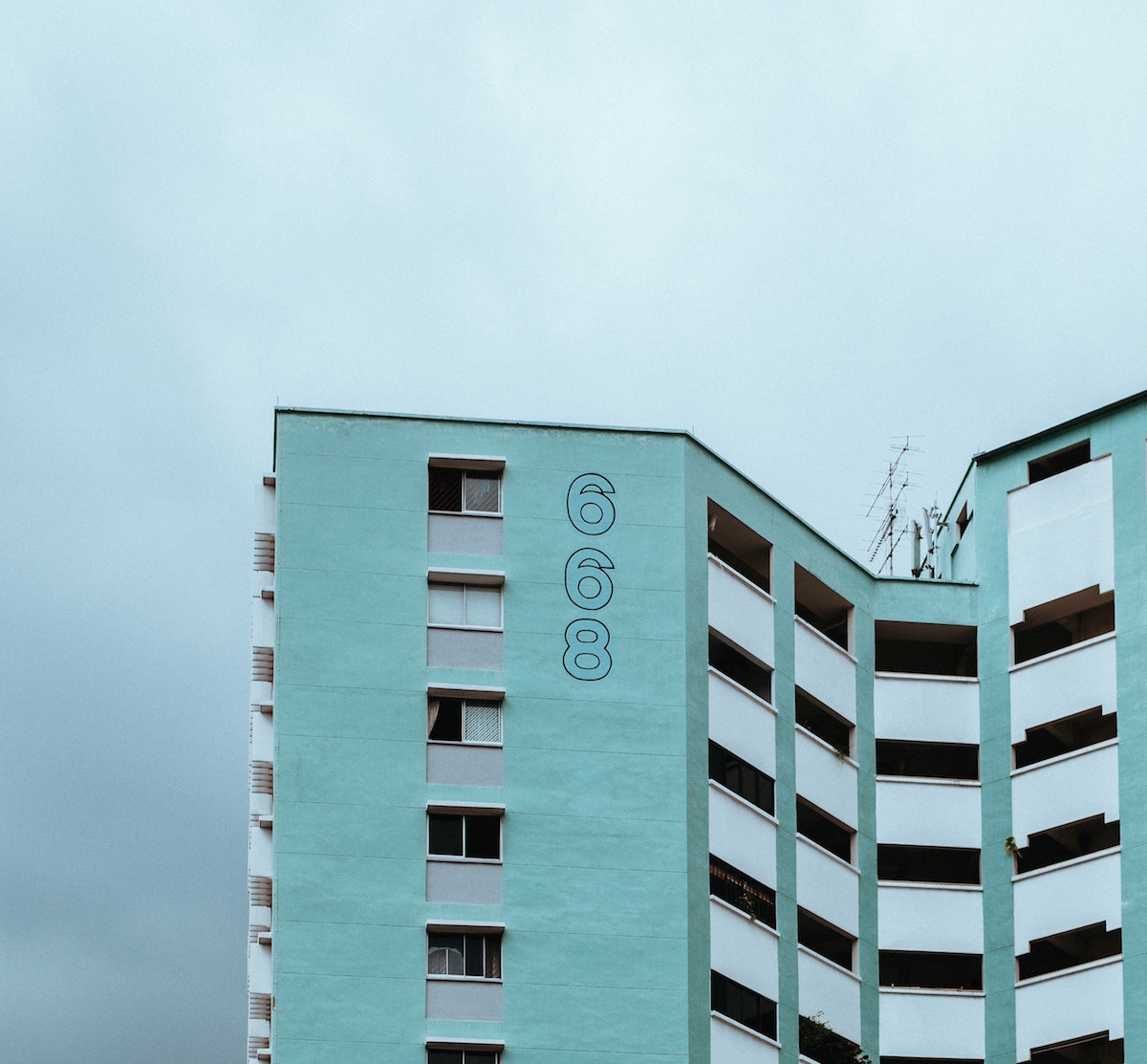 Housing
What I am surprised about, coming from Vancouver Canada, is dbow much easier it is to find a rental that allows animals. Not all landlords, of course, are kosher with having dogs and cats in their unit and personally, it was much easier being upfront about having animals than bringing it up during negotiations.
Many people opt for a semi-detached or a house with a garden. Even being such a high-density city, Singapore is still very green and there is quite a variety of housing options, from black-and-white apartments (which tend to be bigger than new apartments), black-and-white houses, semi-detached, and houses to super-modern condos. Then there is the yacht club.
Out of the five places I lived in, one was a semi-detached. This was on Kuo Chuan Road, with one-storey semi-detached houses on a quiet street that leads to a park. (It is not so quiet now as they are building a MRT line.) Step out and you are on East Coast Road, an area known for all its eateries and "old world" charm. It was while living here that I met our dogwalker Ashley, really a god-send.
The others rentals, including in Marina Bay, were apartments with easy access to greenery. Our very first apartment was even a show flat, completely furnished, and just a five-minute walk to Botanic Garden.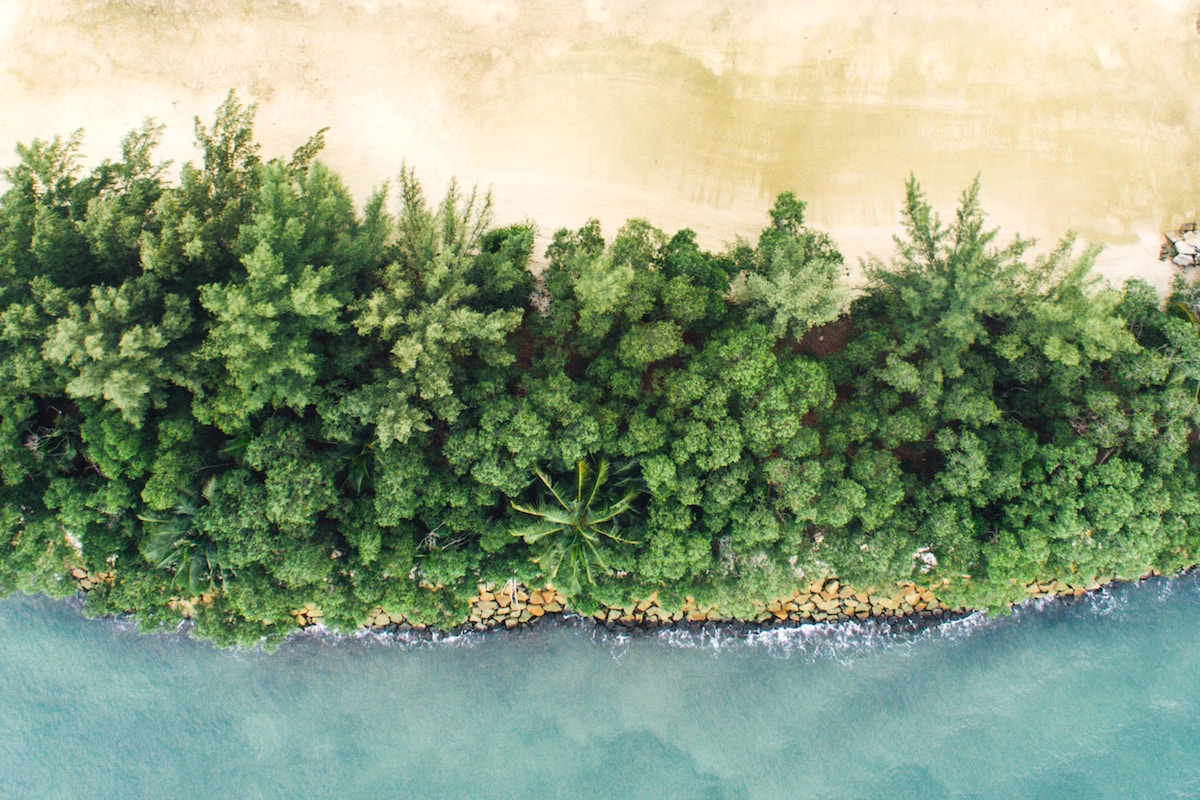 Singapore has quite a lot of greenery and several good parks, some more tucked away.  Botanic Garden is near the famous Orchard Road. There is also East Coast Park, with the beach as a bonus, as well as actual dog parks.
We lived at The Sail in Marina Bay for about six months. You would think that the CBD would be a horrible choice for two large dogs – it was not. The Sail was across from a couple of fields and the CBD was empty before work hours and on the weekends. We used to walk in the corporate maze before the sun rose and it felt quite magical and otherworldly. Another favourite walk was down to the Merlion and the Esplanade, just in time for the beautiful sunrise. For the night walks, we headed over to Marina Bay Sands for the night light show.
There are also fallow government lands that dog walkers unofficially take their dogs for some off-leash time. I gave those a miss since I was always a hearty meal for mosquitos. If you walk around your neighbourhood, you may come across these empty fields.
For us, the key is to provide multiple walks for our dogs so the size of the apartment is not an issue (unless maybe if you have a horse of a dog like a Great Dane in a bachelor suite.) I knew of many people who hired helpers just to walk their dogs. Having a helper is pretty common in Asia.  There are also more and more daycare centres and dog walkers.
While having a car is a definite bonus, there are pet taxis and Uber Pets. Some taxi drivers will refuse taking a dog. Good to know – Singaporean Muslims will not take dogs in their car. So best to book through the operator and let them know you have a  "Big dog on leash."
Vets and Other Services
There are lots of vets in Singapore, both conventional and more alternative ones. Other services include hydrotherapy, chiropractic, TCM, bioresonance, and homeopathy. Raw food culture is still catching on. You can source raw meat and bones from various butchers around town. You can also purchase raw meat patties from Barf. We did for a while until Lou was tested positive for food intolerance. Included on this list were preservatives.
---
When we relocated to Singapore in 2006, our dog Lou had only been with us for less than two years. We are her third "people" and leaving her behind was never a question. Having said that, there are many reasons relocating your dog is not the best thing to do. Singapore is in the tropics and if you have a cold-weather energetic dog like Malamutes and if you have family and friends who can take care of your dog well, that may be a better option.
We also have friends who have huskies and they enjoy their air-conditioning time outside. I also used to see this guy in the Marina Bay area walking his huskies late at night, to catch the cool breeze off the water.
Singapore, being so humid, can also be tough for dogs prone to ear infections. Often adjusting their diet and using natural remedies like homeopathic and chiropractics can help with this. Many dogs also get hot spots which can also be helped with a variety of remedies.
For sure, there are adjustments moving with your dog, like acclimatizing to the tropical weather with shorter multiple walks initially. This is of course true everywhere, to various degrees. Preparing for the move and knowing about local resources can make a difference to how well these adjustments go.
While taking your dog for a short road trip is not possible without quarantine on the return, you can fly your dog home with you in the summers with a pet passport. There are several hotels that allow dogs (very small dogs). Capella is the only hotel I know of that allows large dogs.
If you are already living in Singapore with your dog, it is a good idea to put some funds aside for relocation back home or onward to the next assignment. Relocation, especially if your company does not cover it, can be very expensive.
Our animals are dear to us and we certainly can make their stay with us, however long, as loving as possible.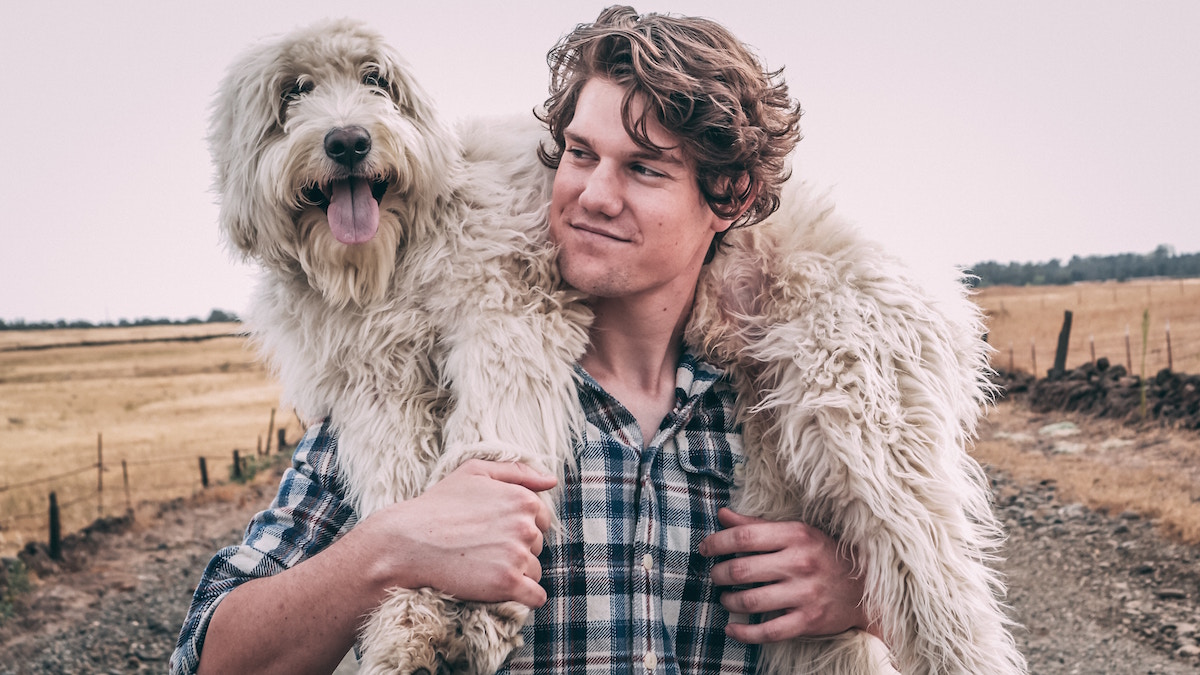 ---
Cover photo by Marek Szturc