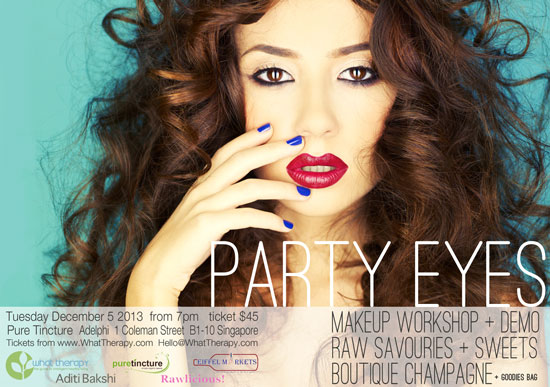 Thank you for registering for the Party Eyes event on Tuesday December 5 2013.
The event is now fully subscribed. Please email Hello@WhatTherapy.com if you would like to be notified if a spot opens up or if we have an additional time slot.
To stay in the loop for What Therapy wellness tips, news, promos + events and to receive our quarterly wellness lifestyle magazine, It's All Well + Good, please subscribe here – it's all free!