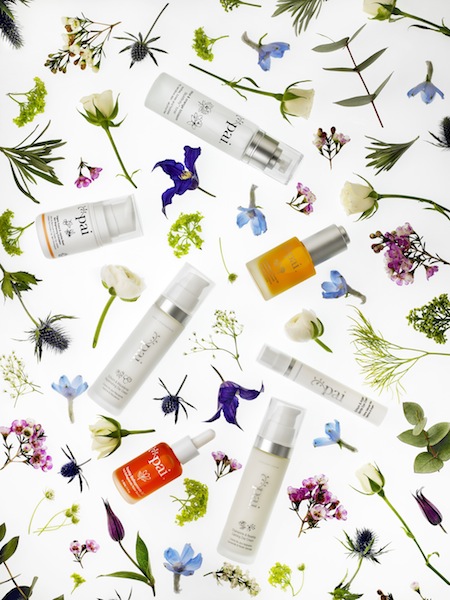 I have known Helen from Pure Tincture for about three years now. I stumbled onto her previous shop at One Raffles Place, when I moved to Singapore (for the second time). Using organic skincare products is important to me and finding Pure Tincture was serendipitous. I don't recall what I was doing on the fourth floor of One Raffles Place that day.
To say Helen is passionate about organic skincare is a definitive understatement. And she does her research – including being her own personal guinea pig. So before products are available at her shop, Helen has tested them and knows what works for what skin types or for what conditions. This is super useful for finding the right products and the right combination of products for your budget.
Because of the array of chemicals we come into contact in our daily life, minimizing this exposure is a key component of our well-being. Changing our personal care products is an easy way to do this. The skin's absorption rate is astonishing – about 60% of products we apply to our skin get absorbed directly into the bloodstream, with nearly 100% by the underarm area. People are constantly surprised by this.
There are also those who insist on using only products they can literally eat!
So when Helen brought Pai into Singapore, I was very excited, especially since this organic skincare is targeted for sensitive skin. Somewhat of a skincare junkie, I have tried my fair share of cleansing milks, serums, and eye creams. Skin changes and so do my products. One thing I insist on is time for my wonderful skincare ritual – it's part of my meditative and mindfulness practice.
Helen recently invited me to try the Pai facial, only available at Pure Tincture. Having been under Helen's lovely fingertips, I trust her when it comes to what is suitable for me, for my skin. A facial can leave me skin pink (not of the glowing kind) and irritated from the products or from the massage technique. Helen explained that the Pai facial technique is designed for people with sensitive skin – eczema, rosacea, or just prone to redness and breakout.
For the trial Pai Facial, I was treated to the Restore + Rejuvenate. The other is Detox + Decongest.
Restore + Rejuvenate, as its name implies, is to bring back the skin's suppleness. The Pai products for this facial are packed with essential fatty acids and the core ingredients – Lotus water, Echium, Perilla oil, and Creamy Cupuacu butter – were chosen specifically for hydration, elasticity, conditioning, and calming.
The whole facial was fantastic from start to finish. Not only did I feel pampered, refreshed, and rejuvenated from the products themselves, which left my skin soft and glowing, the massage made it extremely difficult for me to stay conscious so I can experience the facial to review it! The Pai facials incorporate therapeutic acupressure techniques that are targeted to maximize the benefits of a facial – boost blood flush, stimulate detox effects, kick stress in the butt, tone up the skin…and generally let you float off on a cloud of relaxation.
In the days after the facial, my skin looked and felt great. Very soft.
A basic regime of cleanse, tone, moisturize is good for maintenance, while a facial is for a deeper cleansing to remove toxins, improve circulation, hydrate the skin to get an even-toned radiant skin. A facial is not a luxurious treat but an important part of good skincare.
Thumbs up for the Pai facial! And the lotus water? WOW!
---
Pai Facial $160 (75min)
Pure Tincture
www.puretincture.com.sg
The Adelphi
1 Coleman Street B1-10
Singapore 179803
+65 6337 6411