TRE® Introductory Workshop
Friday April 21 2017
7.30PM
includes 1/2 hour group session
$60
Facilitator: Sae Kani
Venue: Gallery Helios
Created by Dr. David Berceli, PhD, TRE® safely activates a natural reflex mechanism of shaking or vibrating that releases muscular tension, calming down the nervous system.These gentle tremors reverberate outwards along the spine, releasing tension from the sacrum to the cranium, activating the body's natural coping mechanism to contend with stressful and traumatic situations. When this muscular shaking/vibrating mechanism is activated in a safe and controlled environment, the body is encouraged to return back to a state of balance. Used regularly, one experiences deeper resilience in the body, emotionally and in the mind, even when the stressful situation is ongoing.
TRE® is designed to be a self-help tool that, once learned, can be used as needed throughout one's life, thereby continuously supporting and promoting physical, mental and emotional health and wholeness. It can be taught either as a simple, self-help tension reduction technique, or as an effective complementary practice when integrated with other treatment modalities by those in the healing professions. This includes the treatment of Post Traumatic Stress Disorder (PTSD) and anxiety disorder recovery.
It can be taught in large groups for communities or workplaces, and can promote cohesiveness and openness between participants and can enable individuals to re-connect with themselves and re-engage with others, thus helping the groups regain a sense of connectedness and enhance the teamwork.
Who Can Benefit from TRE® ?
Since this shaking mechanism in the muscles is part of our natural behavior as humans, everyone can benefit from TRE®. This shaking of the muscles, increases the resiliency of the body because it causes deep relaxation that naturally reduces stress levels. It can release emotions ranging from mild upset to severe anxiety whether it is caused by work stress, excessive worry, conflict in relationships, physical stresses or traumas from accidents.
Whether you are a parent/spouse who would like more patience with your family, a victim of violence or accident, a soldier suffering with PTSD, an athlete, or simply a person who wants to become more resilient and just feel better about life, you can benefit from TRE®.
What are The Benefits of TRE®?
Reported Benefits Include:
Less Worry & Anxiety
Reduced Symptoms of PTSD
More Energy & Endurance
Improved Marital Relationships
Less Workplace Stress
Better Sleep
Less Relationship Conflict
Reduced Muscle & Back Pain
Increased Flexibility
Greater Emotional Resiliency
Decreases Symptoms of Vicarious Trauma
Healing of Old Injuries
Lessened Anxiety surrounding Serious Illness
Relief from Chronic Medical Conditions
Sae is also available for one-on-one, couple, and family TRE sessions.
PERSONAL INDIVIDUAL SESSION | up to 1½ hrs | $200
These sessions work at a deeper level and includes personal coaching time. More information below.
COUPLE SESSION | up to 2 hrs | $450
TRE helps couples experience enhanced connections. Sometimes our nervous systems get increasingly out of sync with our partners' due to the stress of the everyday grind. Our nervous systems drift and doesn't connect in the same way anymore. The sessions will focus on the Social Engagement Nervous System and how TRE®, allows you to enhance your connection with your partner.
Sae will teach each couple how support each other in a way that further reinforces your engagement. You will learn to hold space for each other so you can practice this on your own at home.
At the end of the session, you will have an opportunity to share the experience with each other. There may be some level of emotional release in the process but all will be sensitively guided by Sae.
Do note that the sessions are not about counselling to solve problems. It is designed to enhance the couple relationship.
---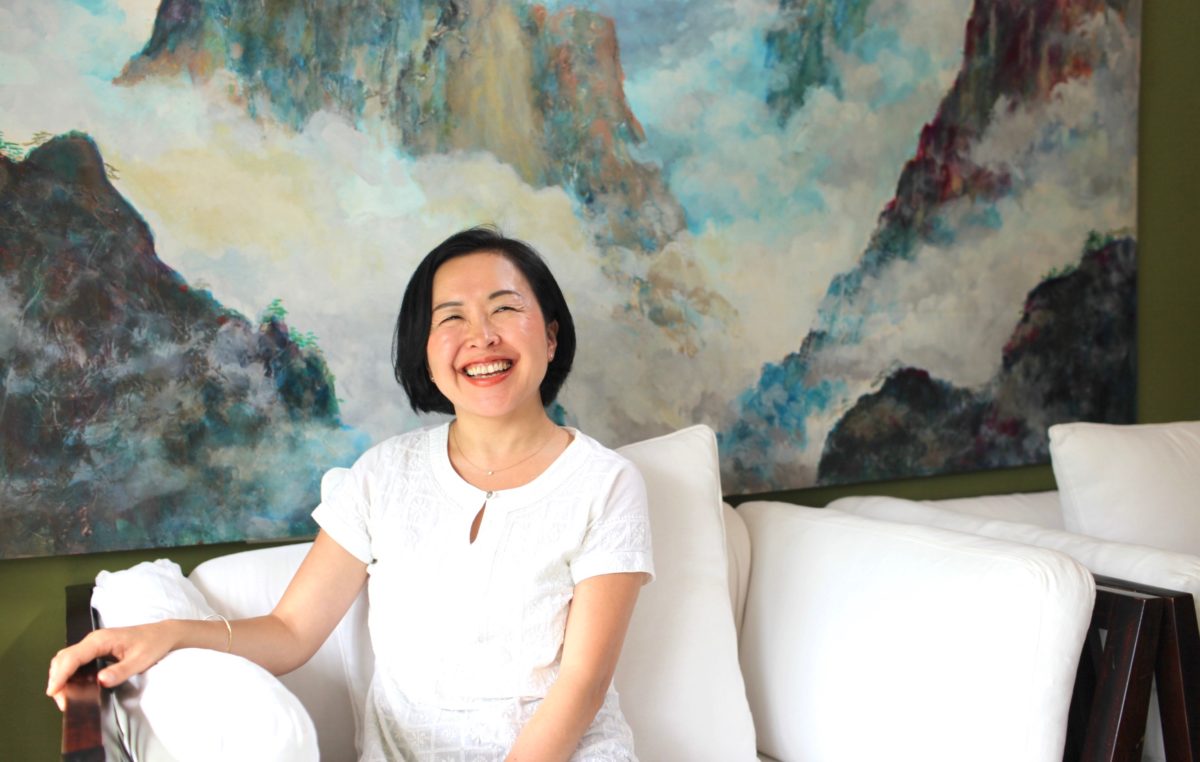 SAE KANI
TRE® Globally Certified Provider
Certified Integral® Coach (New Ventures West)
Specializing in Post-Disaster Management, Life Coaching, Facilitation and Training, Sae has worked with more than 600 people all over Asia who are struggling with stress and trauma, and improved their physical and emotional wellbeing. Originally from Japan, having lived in the UK, Indonesia, Thailand, East Timor and Nepal, Sae has extensive life and professional experience as well as a global perspective.
For enquiries, please contact
KahKeh.Ho@GalleryHelios.com +65-9679-3706