The 2012 Yoga in America Market Survey by Yoga Journal shows 20.4 million Americans practice yoga, up from 15.8 million in just four years. Nearly one-third of the respondents have been yoga-ing it for more than three years.
This is not just a trend across the Pacific.
Singapore is fast becoming the mecca in Asia for the yoga-aficionado. There are more than 65 yoga studios, from giants like Pure Yoga to boutique studios peppered around town. Type in "Yoga in Singapore" in Google, you get nearly 5.5 million search results.
yoga is now mainstream. Fitness centres like California Fitness and even beauty/fitness businesses like Phillip Wain have jumped onto the bandwagon, an industry that is multi-billion dollars in the US.
And yoga has become trendy. It is the darling of the jet-set. In the 1970s it was associated with brown rice and birkenstocks. Now it is the rockstar of fitness. Not only is Adam Levine a fan, other yoga advocates include supermodels à la Christy Turlington, first-name-only icons Sting and Madonna, and screen idols like Robert Downey Jr and Gwyneth Paltrow.
Why Yoga?
At its most basic offering, yoga is a physical exercise – to stretch out limbs that get cramped up from long days behind a desk, to build muscles to better support our structure, and to massage our organs for detoxification, with a side bonus of a more toned and resilient body.
yoga is an ancient science, mentioned in the Vedas as well as the Bhagavad Gita. Through movement, yoga allows the practitioner to quiet the mind, and is considered to be a form of meditation.
In fact, the top five reasons for starting yoga, according to the 2012 Yoga in America Market Survey, were flexibility (78.4%), general conditioning (62.2%), stress relief (59.6%), improve overall health (58.5%), and physical fitness (55.1%).
The body is meant to move. It's how the human body was built and evolved, to run across the savannah to hunt down food for sustenance. But in today's lifestyles, the focus is on the mind and the body is sorely neglected.
For some, competitive school events may have put them off group sports. Being judged for results and success, rather than pure enjoyment, fitness and sports can be difficult on different levels.
With yoga, it's a different story.
Expensive equipment is not needed, only a mat and the desire to practice. Strike a pose anywhere, literally. Downward Dog can be done in the living room. Or at the office, the spinal twist is simple to do and inconspicuous. Positions learned with a qualified instructor can be brought home or on the road, allowing easy integration of yoga into daily life.
yoga is for everyone, from Ashtanga or power yoga for those who want a real sweat to yin yoga, a gentle style of practice where poses are held upward of five minutes. Unlike more "hard-core" activities, asanas or poses can be practiced throughout life. You don't have to be superfit or even athletic. yoga is not about crossing the finish line or breaking records. It's an inward journey that has led many to an untouchable peace and calm, remarkable clarity, and a re-discovery of self.
Whether it's touching your toes, calming your mind, or building strength, yoga embodies it all. It offers such a variety of health benefits, you'll be re-thinking the whole concept of wellness and maybe even embracing a new perspective.
The best part of yoga? You get to decide what it is for you.
If you want to try yoga, you are in luck. What Therapy spotted some deals around town for newcomers and first-timers. Just be sure to exercise common sense, get the green light from your doctor if you are unwell or have health conditions or injuries, and always practice with qualified instructors.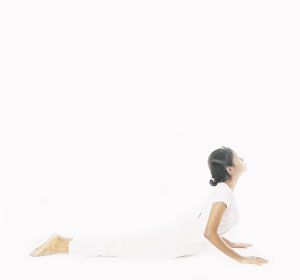 18 Waringin Park
Sin Chuan Garden
Singapore 416331
TEL 6344 6519
Their Offer » 1 week free unlimited yoga for the month of January 2013
Their Style » Ananda Marga Yoga, with designated asanas or postures given by the founder, Shrii PR Sarkar.
Their Philosophy » Ananda Marga in Sanskrit means of "Path of Bliss". It is a social and spiritual organizaton with a two-fold approach of " Self-realisation" and "Service to Humanity".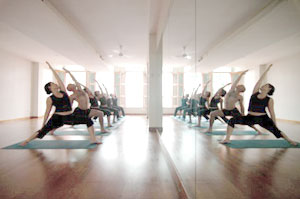 River Valley
#02-01 Valley Point
491 River Valley Road
Singapore 248371
TEL 6732 6007
Telok Ayer Studio
157A Telok Ayer Street
Second Floor
Singapore 068612
TEL 6223 8254
Their Offer » 50% off normal class fee – email for voucher and to book the trial class
Their Style » Hot + a variety including pre- & post-natal, Vinyasa, Hatha flow, Yin &  yoga-pilates
Their Philosophy » "Yoga the way it should be" – quality classes, with knowledgeable and fun instructors in a friendly down-to-earth studio, a place to get fit and inspired and meet new friends.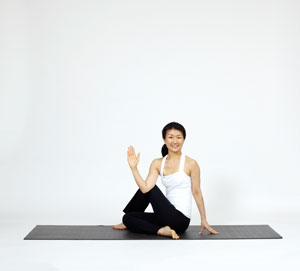 583 Orchard Road
#06-05
Forum the Shopping Mall
Singapore 238884
TEL 6304 3552
Their Offer » Facebook Complimentary Class (limited to first 300 people and must claim from their FB page)
Their Style » A variety from pre-natal to Yin
Their Philosophy » COMO Shambhala is a boutique yoga studio that offers small classes to devote more one-on-one time, perfect for beginners wanting to discover the benefits of this ancient tradition as well as for those more advanced looking to deepen their practice.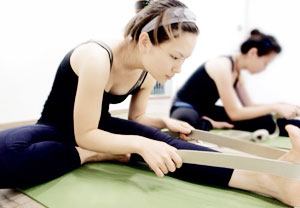 232A Upper Thomson Road
Singapore 574363
TEL 6552 1153
Their Offer » $30 for unlimited 1 week yoga classes (new students only)
Their Style » A variety from core and balance to detox and hot stretch (English and Mandarin)
Their Philosophy » Green Yoga's goal is  to make yoga accessible to everyone of all ages and fitness levels, in a fun, creative, healing, and stress-free environment.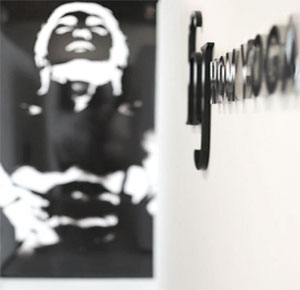 Orchard Central
181 Orchard Road
#06-12/13
Singapore 238896
TEL 6238 01017
Raffles Place
3 Canton Street
#02-01
Singapore 049745
TEL 6438 0103
Their Offer » $40 for 7 days unlimited
If you like the Hom Yoga Facebook page and leave a comment about trying it out, it's $28.
Promotions are for local residents.
Their Style » Hot Yoga, Yin & Vinyasa
Their Philosophy » Hom Yoga is a contemporary boutique studio, inspiring a fresh and modern approach to hot yoga – fun & trendy with a twist of bohemian-eclectic and an eye to a more sustainable approach.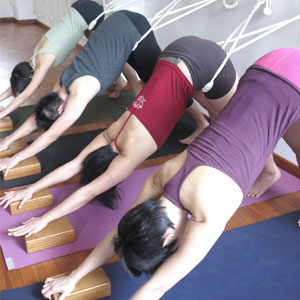 Block 10 Selegie Road #01-50
Selegie House
Singapore 180010
TEL 6442 2881
Their Offer » Seniors 10% and Students 20%
Their Style » A variety with lots of beginners classes (English, Mandarin & Japanese)
Their Philosophy » A family-run studio with a simple vision "A holistic approach to life can be achieved while promoting an avenue for people to discover peace. A lifestyle for total well-being where people come together to support and share through yoga, healing, and love. Healing takes place not only on a physical level but also on an emotional, mental, and spiritual level."

103 Penang Road
Visioncrest Commercial
#05-01/03
Singapore 238467
TEL 6238 9320
Their Offer » 6 60-minute sessions for $29 or 1 week unlimited for $39 (local residents and other conditions)
Their Style » A variety including Hot, Ashtanga Vinyasa, Yin, and Hatha
Their Philosophy » The studio is "dedicated to deepening your spiritual experience through your chosen yoga practice". It is a sanctuary for spiritual practice in a stress-free non-competitive environment to embrace the true philosophy of the yoga practice.
(photo credit: images provided by the studios; offer details confirmed with studios as of date of publishing but may be subject to change)